Overview:
Myanmar is a stunning country to visit. The people are wonderful, the destinations amazing (and still relatively untouched by mass tourism) and they love a celebration – such as Paung Daw Oo.
This post comes from Tanya and Andy on their work and travel blog, Can Travel, Will Travel. They were recently in Myanmar for the Paung Daw Oo Pagoda Festival, held each year at Inle Lake. I'll let Tanya explain further.
Celebrating Paung Daw Oo
"I spent my birthday last October at Inle Lake in Myanmar! The timing couldn't have been better and our visit coincided with the Paung Daw Oo Pagoda Festival. A colourful multi-day spectacular of local traditions, music, markets, and boat races.
If you are visiting Myanmar in October. Then this Festival is worth a look. Read more in the review of our experience!"
So – ready to go? Celebrating Puang Daw oo at Inle Lake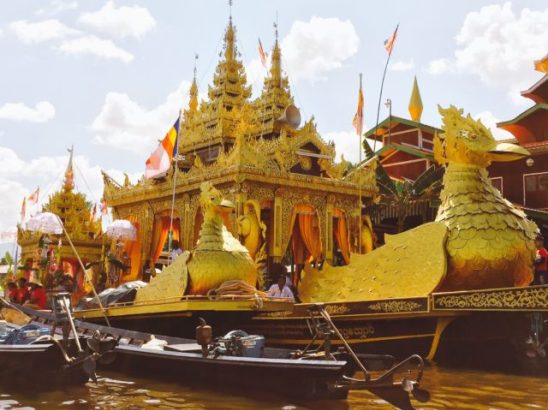 Are you a Travel Blogger?
If you want your blog to be added to our map be sure to check out our submit your blog page here: http://www.thetravelblogs.com/submit-your-blog
Continue searching for travel blogs from Asia
Recent blog posts from Asia
Travelling is a state of mind, you don't need to go far to find an experience, some of the best adventures are waiting for you on your doorstep. But, travelling far away is a lot of fun!