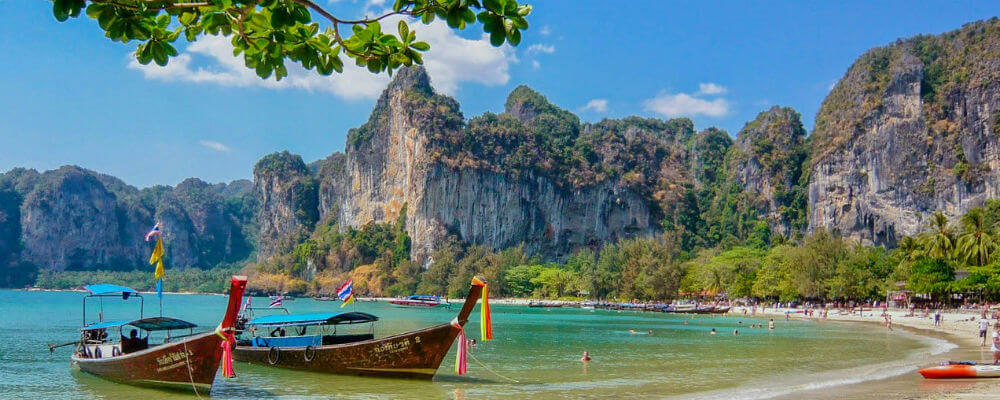 Overview:
For fans of Alex Garland's iconic travel novel, The Beach, Southern Thailand is a playground. So many beautiful islands and beaches, including the one that allegedly inspired the book, Maya Bay in Koh Phi Phi.
Finding Paradise in Southern Thailand
These days it's getting harder and harder to find the undiscovered gem, a hidden treasure that no one has plundered. However, that didn't deter Kartik, a Travel Blogger from India, who decided to follow in the footsteps of Alex Garland and recreate the trail with 2 of his friends.
The post I'm linking to is the first of a four post series (the links to the others are at the end of his post) and each part has a video documentary narrative of the documentary. I'll let Kartik explain further.
"#TheBeachTrail2017 was an effort to retrace the trail of a popular movie and book called 'The Beach', set in Thailand. We decided to follow some of the trails in the movie to showcase the beauty of travel and learn more about the people, places and customs."
Part one talks about how to get from Chennai to Koh Phangan. So find out more and enjoy his adventures following one of the most iconic travel books ever written: Following the beach trail in 2017.
Submit Your Blogs to The Travel Blogs
Are you a travel blogger? Would you like to be featured on our maps? You can now submit your own blogs, check it out – http://www.thetravelblogs.com/submit-your-blog
Continue searching for travel blogs from Asia
Recent blog posts from Asia
Travelling is a state of mind, you don't need to go far to find an experience, some of the best adventures are waiting for you on your doorstep. But, travelling far away is a lot of fun!