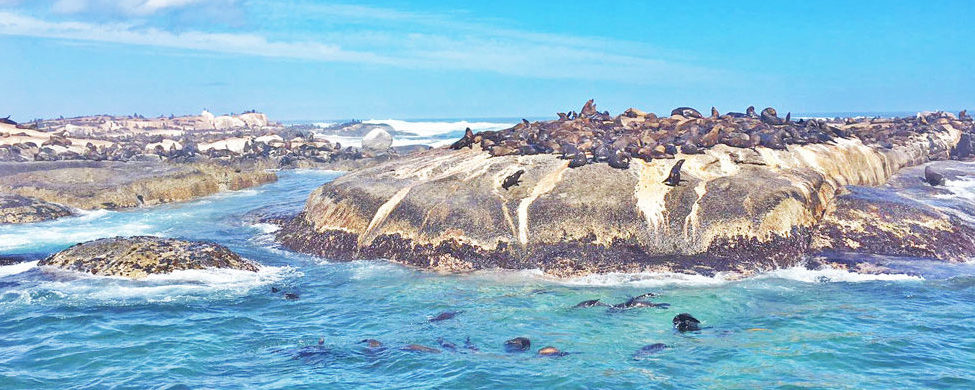 Overview:
If you're looking for great white sharks, visiting Great Seal Island can be a perfect addition to any stop in Cape Town, South Africa. Home to cape fur seals, great white sharks and an interesting smell, this post is from Carolina, from her travel blog My Global Attitude, is a great introduction on what to expect.
This is from Carolina: 'I had been to Cape Town, South Africa twice before and actually at one time I signed for the half day Cape Peninsular tour but had never set my foot at the Great Seal Island, the one and only in Africa.
The weather was brilliant when my sister and I visited, therefore, it gave us an opportunity to take the glass-bottomed boat to Seal Island which I refer to a once in a lifetime opportunity to witness a Telenovela series starring unique characters who have historically been known to put a great show. This post will guide you on the best times to visit, how to dress and other things to do in the surrounding.'
The post is very informative including information about the best time to visit, what to wear and a lot more.
Read the full post here: Visiting Seal Island in South Africa
Are you a Travel Blogger?
If you want your blog to be added to our map be sure to check out our submit your blog page here: http://www.thetravelblogs.com/submit-your-blog
Continue searching for travel blogs from Africa
Recent blog posts from Africa
Travelling is a state of mind, you don't need to go far to find an experience, some of the best adventures are waiting for you on your doorstep. But, travelling far away is a lot of fun!