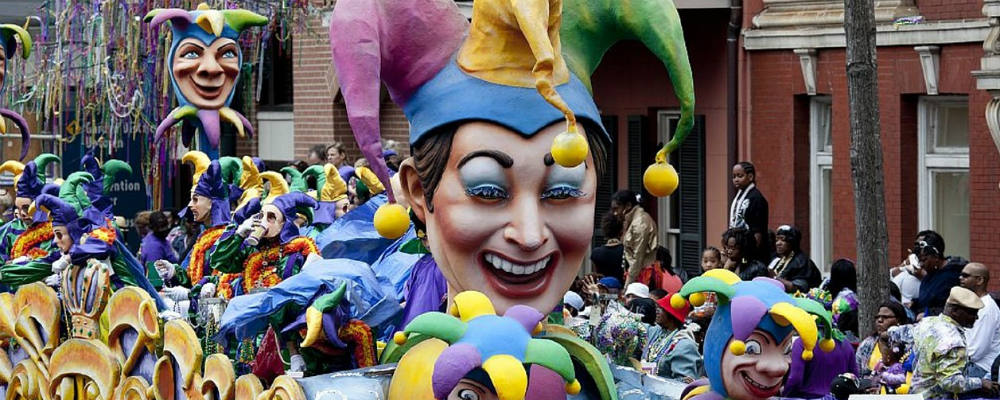 Overview:
"Mardi Gras . . . Mardi Gras . . . Mardi Gras." We all know of that wild New Orleans event that takes over the town, full of booze and crazy time had by everyone. Sounds amazing right. Well . . . what if you were looking for a more family-friendly Mardi Gras?
Welcome to Lake Charles
This post comes from Charles McCool, on his site McCool Travel. In it, he tells all about the Southwest Louisiana Mardi Gras held every year in Lake Charles including what to expect from the different parades as well as supporting events and suggestions of where to stay. Here's what Charles says:
"Southwest Louisiana Mardi Gras spans several days of themed parades and family-friendly events that make Lake Charles and surrounding towns a fabulous place to celebrate Carnival. Southwest Louisiana stakes its claim to the second largest Mardi Gras in the state, a fun and friendly alternative to raucous New Orleans."
So, if you want to know more, or even just discover that Tequila soaked gummy worms are a thing, head over the McCool Travel and discover the Southwest Louisiana Mardi Gras.
Are you a Travel Blogger?
If you want your blog to be added to our map be sure to check out our submit your blog page here: http://www.thetravelblogs.com/submit-your-blog
Continue searching for travel blogs from Americas
Recent blog posts from The Americas
Travelling is a state of mind, you don't need to go far to find an experience, some of the best adventures are waiting for you on your doorstep. But, travelling far away is a lot of fun!