I have been on the look out for a good blog about the Florida Keys since I started this website. I used to live there a fair few years ago and have so many happy memories of the place. Sadly it was before I started writing, and as with many people who visit The Keys for a few days or a few years, due to the lifestyle, many of your memories won't be complete! I do remember spending many an evening on Duval Street, sometimes only just getting back in time to get changed and work the breakfast shift at the hotel I was working in at the time.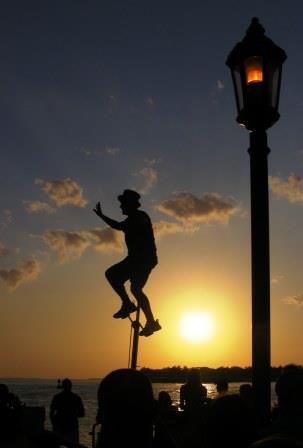 Anyway, if ever I get around to writing up those memories, they'll probably all be out of date. Luckily I found this on the travel blog Elizabeth and Dale abroad. The blog chronicles their three-day trip from Orlando to The Keys and, by my reckoning, is almost the perfect itinerary. The only bit missing is stopping off for a spot of lunch at Little Palm Island on your way through. Click the link, it's a stunning slice of paradise! (Slightly biased as I used to work there).
Elizabeth and Dale enjoyed all the top things to do while visiting, a great place to start planning your visit.
Enjoy: http://elizabethanddaleabroad.com/2016/10/07/touring-the-florida-keys/
---
---
Are you a Travel Blogger?
If you want your blog to be added to our map be sure to check out our submit your blog page here: https://www.thetravelblogs.com/submit-your-blog
Continue searching for travel blogs from Americas
Recent blog posts from The Americas