Nairobi is a place that I love to visit because it's such a cool city. It has so many hidden spots and experiences for you to have. There are also so many places that might not be on your bucket list, but you might want to add them to the list once you visit Nairobi. It has everything to offer, from wildlife parks and waterfalls to shopping malls and nightclubs. And there's always something new around the corner!
Nairobi is not just a city, it's an experience! It has so many hidden gems and breathtaking experiences waiting for those who dare to explore. Traveling to Nairobi is such a great experience because it has so many cool hidden spots and experiences for you.
Those who visit the country's capital always crave more, while those who have made it their home wish they could do everything in one day. So no matter what kind of traveler you are or what type of vacation experience you're looking for, there's something for everyone in this African city!
With a buzz of activities and traffic snarl-up in Kenya's capital, you would think finding something fun to do would be impossible. But I'm here to tell you that there are plenty of things to keep any traveler busy for days! From the world-famous Nairobi National Park to the Giraffe Center, Nairobi will keep your eyes wide open with wonder and curiosity. So read on for some recommendations I've picked out just for you!
Coming your way in this post - click to expand ->
10 Cool and Unique Things To Do in Nairobi
I enjoyed my experience in Nairobi during my first solo trip to the city. And I thought it's cool to share with you the ten cool and unique things to do:
1. Attend a Cultural Night in Nairobi
One of the cool and unique things to do is to experience Kenya's diverse culture and traditions at their cultural night!
The Kenyan people are multicultural, with many different ethnic groups living in harmony, and participating in events like these shows unity. In addition, the various tribes of Kenya take turns hosting cultural nights throughout the year, showcasing their culture and traditions.
Each tribe invites guests such as friends, family members, or tourists when they host these events. They put on an extravagant display of entertainment that includes singing and storytelling to educate others about the history of their people.
Apart from entertainment, traditional food and drinks are also served, unique to each tribe, allowing you to try different food and drinks.
It is important because it preserves tradition and helps keep languages like Dholuo (spoken by the Luo ethnic group). If not preserved, it could become extinct within one generation, with no new speakers being born into the language community.
The private 6-hour city tour is flexible and generally includes stops at the Nairobi National Museum, the KICC rooftop, and a visit to the Bomas of Kenya. This downtown storytelling walking tour of the Central Business District is led by former street children and includes lunch. Other city tour options include this historical walking tour and this 4-hour flexible private downtown tour. If you want to do a tour of Kibera, two tours to consider are this tour and this one.
If you want to taste cultural experience, then the Nairobi culture nights are the way to go! Take a trip to the Kenyan culture night. Witness African tribes showcase their traditional dances, music, and crafts for all of Nairobi.
2. View the Beauty of Nairobi From the Top of KICC
It is a unique experience to be at the top of the Kenyatta International Convention Center (KICC) and view this beautiful city.
KICC is a 28-story building located at the heart of the City's CBD.
If you want to get a vantage point of viewing this beautiful city, KICC will enable you. At the top of KICC, one gets a golden chance to enjoy scenic 360-degree views from high above ground level without climbing up a mountain or even flying in an airplane.
The amazing part of being on top of KICC is that you do not need oxygen nor any special equipment apart from your camera.
It is a unique experience to be up there viewing this amazing city yet so close physically but so far away when viewed from high above ground level.
3. Explore the Local Slums
If you're looking for an adventurous activity when visiting Nairobi, consider exploring the slums. This is an opportunity to learn about poverty in Africa and how heroic people live with it every day! There are several unique slums that you can visit around Nairobi.
One slum you can visit as a tourist is Kibera. It is the largest slum in Kenya and Africa. Visiting this slum is a great way to learn more about the city and see things that will stick with you forever once you leave.
Furthermore, there are good guides in Kibera who are knowledgeable about the slum. They will show you around and give you an insight into what life is like for people living in those areas. So, you don't have to worry about your security walking in the slum alone.
Touring Nairobi's slums gives you an up-close and personal look at how people living in poverty survive. Well, they may not have all the luxuries (like running water), but these residents know their way around a life well enough before they were born into this existence.
Explore the local slums of Nairobi as they are one-of-a-kind of experience. It is an adventurous activity that will have you living like locals for a day, exploring their lifestyle. You'll get immersed into it through conversations with children playing around or adults engaged in small talk on street corners.
You'll also be able to show kindness and generosity as you give the slum children and families gifts.
4. Shop at the Maasai Market
You need something to carry with you back home as a reminder of your adventures in Kenya.
If you want to buy souvenirs for yourself, friends, or family from Kenya, you should head over to the Maasai Market in Nairobi. The market takes place at different locations within the city on different days, so find out from your guide.
The Maasai Market is endowed with the Maasai culture, one of the most renowned hallmarks of Kenya's cultural heritage. However, from the moment you walk through, it feels like a completely different world.
The vibrant colors of their clothes, souvenirs, and jewelry are something that will surely stand out on your next visit home!
The market offers an awesome shopping experience that you will never forget. You'll love shopping for unique African tribal jewelry and home decorations made of materials like animal hides, feathers, and wood carvings. The Maasai Market also gives shoppers access to spectacular clothing that you truly can't get anywhere else.
All of this is something you can't find on your average high street or any shopping website!
When you enter Maasai Market, you'll likely be called by vendors promising you the price and quality for various items. You just need to be confident as you walk around and be sure to follow your local guide. Plus, you need to bargain the prices to avoid paying too much!
You may use some Swahili phrases like "Habari yako"- how are you" or "bei Ghali" – very expensive – to show you're familiar with the place.
Don't end your vacation in Nairobi without visiting the Maasai Market. It is an epic cultural experience you wouldn't want to miss!
5. Learn Kenyan Culture at the Bomas of Kenya
What better way to learn about Kenyan culture than at the Bomas of Kenya?
Bomas of Kenya is located 6 Miles from the city.
It is a large ethnographic Nairobi national museum made out of tree-houses-like structures with outstanding architecture. The Nairobi national museum represents the lives of local tribes of the people of Kenya and the various cultures.
Here you can explore a traditional village, which is built by tribal customs. The architecture and decorations will give visitors an inside look into this foreign world.
What's more, the amazing displays and installations will allow you to interact with the various cultural exhibits.
With this at heart, Bomas of Kenya wants visitors to learn about the history and understand its culture.
You will see real-life Kenyan villagers in their tribal clothing, demonstrating how they perform various native traditions like making beads and cooking meals.
This is a great way to understand the culture of Kenya and how its people live.
A tour of the Bomas means seeing all kinds of cultural activities. For example, you can catch a glimpse of a local farmer herding cattle. You may even get a chance to see how jewelry is made, hear the sound of drums and flutes or listen to the story told by the local guide.
This is a one-of-a-kind experience that offers a true perspective on Kenyan life.
If you want to learn more about Kenyan culture, Bomas of Kenya is the place to visit.
6. Visit the Nairobi Elephant Orphanage
David Sheldrick Wildlife Trust set up an elephant orphanage in Nairobi to rescue baby elephants abandoned by their mothers or lost due to poaching or natural causes like drought.
The organization provides a foster home to the baby elephants under 24 hours of supervision by keepers dedicated to providing healthy, nutritious food and emotional care.
When the animals are old enough, they are released back into the wild. You may view these young elephants at their sanctuary and learn all about how they were rescued and rehabilitated through a tour.
It is interesting to learn how these young elephants quickly grow in size and more about their fascinating natural behaviors.
You'll be able to see firsthand how these gentle giants are cared for and given a second chance at life!
You will even get a chance to interact with the elephants and help feed them.
The orphanage is the only one of its kind in Kenya, and it's one of the top attractions in Nairobi city.
If you're visiting Nairobi with your family or friends, make sure you stop by this amazing facility.
7. Taste Nairobi's Awesome Nightlife
Nairobi is a city full of life and energy. The Nairobians love to party, and they know how!
Here, you can enjoy the best of urban entertainment. You can watch a play in one of the many theatres or experience a chic nightclub. Nairobi city is a place where you can have your fill of nightlife experience.
Some bars serve up drinks from all around the world, as well as nightclubs where you can dance your mind off for hours on end without feeling like it's time to rest.
A traveler would find themselves spoilt for choice about which club or bar they want to visit depending upon what genre of entertainment best suits them, whether hip hop, reggae, or rock and roll.
With so many clubs and bars in Nairobi to choose from, you are never short of options.
Some of the best nightclubs include The Void, Club Illusion, Club House, and Tabu Lounge. Also, bars offer a variety of entertainment depending on what you're looking for.
Some have live bands performing in different genres, while others just focus on playing music across all genres for you to enjoy with your drinks or meals.
8. Take a Safari in Nairobi National Park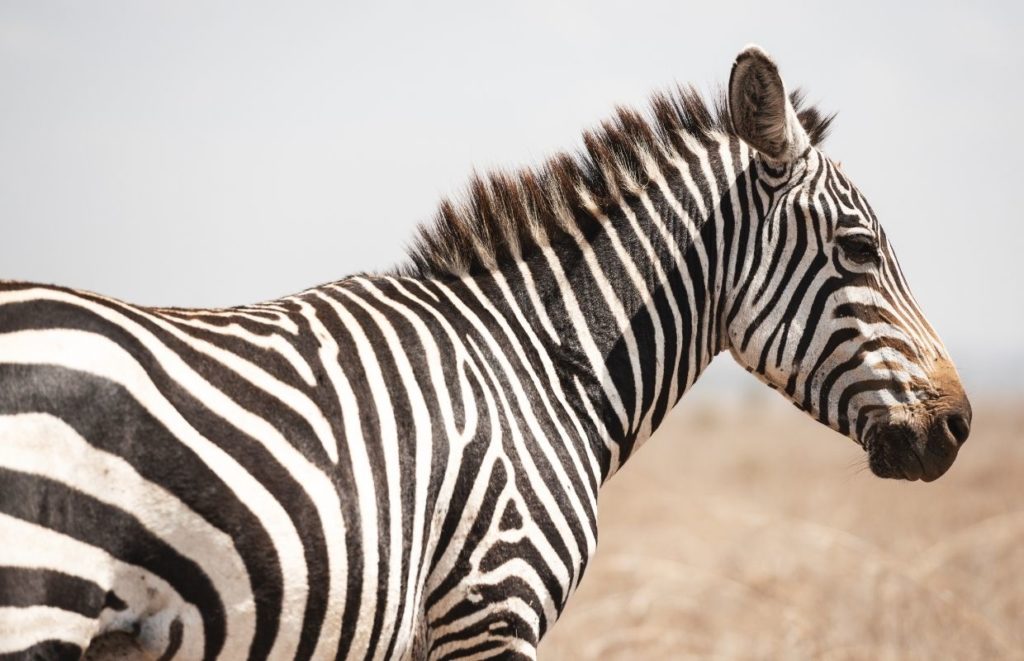 Ever wanted to go on a safari adventure? Going on a safari in Nairobi National Park is one of the cool things to do.
Surprisingly, Nairobi is the only capital in the world that has an entire national park within it.
The iconic Nairobi National Park is located about 4 Miles from the city center and is worth visiting for nature-lovers.
Nairobi National Park is a favorite destination for travelers to spend their free time exploring the wildlife and doing a safari. Visitors can take a day tour or spend the entire day within the park to make it more worth their while.
The park hosts a wide diversity of wildlife, including four to five lions, leopards, rhino, and Cape buffalo.
Imagine yourself seated in the back of a jeep, surrounded by rich and varied scenery. You can see zebras grazing peacefully on an open plain while giraffes stand tall beside you.
All around are baboons with their babies clinging to them as they swing through trees overhead, watching for predators who might be out hunting for them.
The Nairobi National Park is the go-to site for people who love to have a cool picnic on its scenic grounds. It is an awesome place to enjoy a day out and have some memories to last you for years.
9. Visit Karura Forest
If you're feeling the need to retreat from the hustle and bustle of Nairobi city, then visiting Karura Forest is one of your cool things to do.
The forest sits on the outskirts of Nairobi, and it is accessible within a few minutes' drive from the city center.
Here, you'll be immersed in nature at its best.
This remarkably beautiful forest offers you a golden opportunity to enjoy the serenity of nature and its diversity.
Spend an afternoon in the cool gardens and take in the sights of wildlife like monkeys swinging from tree to tree, as well as various types of birds filling the air with their songs.
What's more, you can also enjoy yourself with a nice picnic lunch at River Cafe right inside the forest!
Karura Forest is full of fun activities. Hiking, running, biking, walking, and football, among others. Plus, you can take your dog for a walk in the forest!
If you need an awesome place to breathe in the fresh air and have fun with your friends or family, then Karura Forest is your best choice.
Plus, the Karura forest is tightly secure. So you don't have to fear as you enjoy a moment of solitude there.
If you travel to Kenya, you should take a day trip to see this amazing place. Visiting Karura Forest is a must-do experience for all nature lovers.
10. Interact With Giraffes at the Nairobi Giraffe Centre
If you love African wildlife, Visiting the Nairobi Giraffe Centre is one of the cool things to do.
The giraffe center is located about 5 kilometers from the capital center.
It is a unique breeding program geared towards protecting the endangered Rothschild's giraffe species from extinction.
It is a great place for you to interact with the gentle giants. There are many interactive opportunities, including giving them fresh produce and watching their reactions.
Visitors get a rare opportunity to interact with these tall animals at a close range.
What's great here is a raised platform where you can hand-feed these friendly giants at eye level.
This is an experience of a one-of-a-kind feeding adventure that is sure to leave your heart full! Despite their long necks, they are surprisingly gentle and friendly.
You can also take selfies next to your new animal friends and keep memories of your Kenyan adventure.
The number of these animals in the wild is significantly low, so this center is your sure bet to have a close encounter with them.
Besides interacting with the giraffes, there is also a teahouse where you can relax and enjoy light refreshments overlooking the beautiful giraffes.
Afterward, you can explore the giraffe center's 2-mile nature trail and other animal enclosures and visit the farm animals in their pens.
The friendly staff at the center will be there to make your visit a memorable one.
Also check out: 19 travel tips you need to know and how I learnt them
4 Cool Places To Eat in Nairobi
There are a lot of cool places to eat in Nairobi that offer a diverse range of cuisines. The city's cuisine reflects its diversity as it is home to people from across Africa and the world.
When it comes to finding the best restaurant in town, I know how difficult that can be. Well, I have put together a list of four cool places to eat in Nairobi for your next visit. Take a look below.
The Carnivore Restaurant
If you're ever in Nairobi and looking for a good time with friends over some great food, I recommend giving the Carnivore Restaurant a try.
What's unique about the Carnivore restaurant? Well, it is an open-air restaurant whose specialty is meat! So as you enter the restaurant, you're greeted by the aroma of juicy cuts roasting on charcoal.
The menu is filled with all types of meat – beef, chicken, lamb, goat, crocodile, camel, and pork.
There is also a vegetarian menu, so nobody is locked out.
Tamarind Restaurant
Located in the leafy suburbs of Karen Blixen museum, Tamarind Restaurant offers a menu of traditional Kenyan dishes and international cuisine.
Tamarind is one restaurant you can't miss if you're looking for something different from your typical European or American dining experience while visiting Nairobi.
There are some interesting offerings with options to try African food such as Ugali with Mbege sauce, Nyama Choma, biryani rice dishes made from lamb meat and vegetables. The first check is some interesting offerings here!
What makes Tamarind a cool place to eat is the wide variety of Kenyan seafood, including prawns, crabs, octopus, and oysters.
The service here is also on-point as their staff is exceptionally professional.
Talisman Restaurant
Talisman is a cool restaurant located within Karen's serenity along Ngong road. But, unfortunately, it is a touristy restaurant rich in Western-style. Here you'll find several ex-pats looking for a familiar setting to enjoy homely cuisines far from home.
At Talisman, you are served with much love, and every buck you spend is worth it. It is a place you shouldn't miss.
The River Cafe
The River Cafe is located right inside the Karura Forest. After having your picnic hiking, bike riding, or jogging in the Karura forest, you'll need a cool place to enjoy your favorite meal and drink.
At the River Cafe, you can relax inside a glass and wood building or outside where you eat as you view the spectacular nature-filled forest.
Here you'll find an international menu that features salads, burgers, and steaks, among others.
The River Cafe is a cool place to eat in Nairobi after a stroll.
FAQs About Visiting Nairobi
Is Nairobi Worth Visiting?
Nairobi is not just a city you pass by as you tour Kenya. The city has many attractions that are worth several days of visiting. In addition, you'll be surprised to find unique and cool things to do.
Is Nairobi Dangerous for Tourists?
Generally, Nairobi city is a safe place to visit. The city is busy during the day, and there is no threat to your security. Also, the city is well lit at night, and the police are on the watch. However, it would be best if you take preventive measures like:
– Not holding your phone as you walk around to avoid snatching by muggers.
– Avoid walking alone, especially at night. Instead, walk around in a group or with your guide.
– Avoid safari scams by researching authentic guides to get reviews on the web and social media.
– Avoid street beggars who might be out to scam you.
How Many Days Do You Need in Nairobi?
You need to spend at least two days in Nairobi to see all the major attractions in the city.
What Do I Need To Know Before Going to Kenya?
– Be sure to go on a safari in Nairobi
– You need a visa to visit Kenya. You can buy yours online or you can get it on arrival. Check on the Kenya Embassy website.
– Don't draw unnecessary attention in Nairobi; you may attract muggers.
– Don't miss out on visiting Nairobi. There are cool and unique things to do in Nairobi city.
Final Thoughts
Now you know the cool and unique things to do. If you are looking for a city tour and see amazing attractions, Nairobi is your go-to city.
To enjoy your tour in Nairobi, I recommend you spend at least two days there. You'll get enough time to visit the City's wonderful attractions and enjoy your experience there.
Have you visited any of these places before? Feel free to share your experience in the comments section.