Niagara Falls State Park in New York. Does it live up to the hype? Read this post to find out!
Remember when you visited your friend in their new neighborhood and said they simply have to take you out to eat at their new favorite restaurant because they serve the best food and have the best atmosphere and you'll absolutely love it?
Then you went and it wasn't really that great.
That's what happens when you have unrealistic expectations. And that's why I'm always wary about visiting popular tourist attractions. Maybe everyone who went there loved it, but is that because they didn't know what to expect or because it was actually that good?
Niagara Falls is that way, if you ask me.
Tons of my friends have visited and shared their pictures on social media. Most of these pictures didn't really paint the Falls in a "so beautiful I have to go" light.
Yeah, they're massive. But does the sheer volume of water falling make it worth the drive?
Keep reading to find out!
It's free to visit.
Although, they did charge for parking, and for a lot of the experiences.
Maid of the Mist
Cave of the Winds
Niagara Gorge Discovery Center
Aquarium of Niagara
Niagara Scenic Trolley
Niagara Adventure Theater
But we didn't spend a dime (besides to park) and feel as though we got more than our money's worth! We think it might be worth splurging on the other activities if we ever return with kids. I think we would enjoy spending too much money to be at the bottom of the Falls if we were able to watch our kids enjoy the experience, as well!
It consists of three waterfalls.
Did you know Niagara Falls is actually a group of 3 smaller waterfalls? I'd heard of Horseshoe Falls and American Falls but thought they were one waterfall. I thought that Canada called it Horseshoe Falls while America called it American Falls.
They're actually 2 different waterfalls in two different parts of the water. A third waterfall, Bridal Veil Falls, also flows through the rapids.
There's more than just waterfalls.
Niagara Falls State Park is home to Goat Island, which has many walking trails. You can also see some smaller islands as you walk around. Riding bikes throughout the park is also a common activity, even for locals!
Goat Island is also home to some picnic areas, restaurants, many trolley stops, Terrapin Point, and the Cave of the Winds. You could easily spend a few hours exploring the island!
Near the park's main entrance, you'll find the visitor center and Niagara Adventure Theater. Some other activities include a ride on the Maid of the Mist, Observation Tower, the Aquarium, and the Discovery Center.
It has a great location.
If you have your passports, you can easily visit Canada. (Word has it they have a better view of the Falls.) Otherwise, take some time to explore the New York side of the border. Buffalo, New York, is about half an hour south of Niagara Falls and has a lot to offer.
The geography also helps it to have great summer weather. The temperature usually stays in the 70s. That's perfect if you want to avoid the heat of summer!
Worth it?
All in all, I'd say Niagara Falls lived up to the hype! I found the park to be absolutely beautiful and the price to be perfectly acceptable. Although the attractions were a bit pricey, you can usually find a discount if you look around. Oftentimes, you can bundle up the experiences to save some cash!
Since we visited during the summer of Covid-19, there weren't too many people. This made it an even better experience because I could more easily snap pictures of the Falls in their glory! We wore masks, never got within 6 feet of someone else, and didn't have to travel very far to get there. Those are the best practices for the foreseeable future, but check out this guide to safe travels before you plan your next trip.
Have you been to Niagara Falls/do you recommend it? If you haven't been, is it on your bucket list? Be sure to let us know in the comments!
For my readers who live too far away from New York to visit on a whim, I highly recommend planning an entire trip for the purpose of seeing Niagara. While a day would be plenty of time to spend here, the surrounding area also has many attractions.
For instance, Lake Erie Wine Country exists and offers flavors quite different from other regions. (Stay tuned because I have an entire blog post coming about that!) Niagara Falls, ON, and Buffalo, NY, both have a lot of attractions perfect for vacationers. And New York City is only 6 hours away. I know that sounds like a lot, but if it's your first time in the Northeastern US, you should definitely take the detour!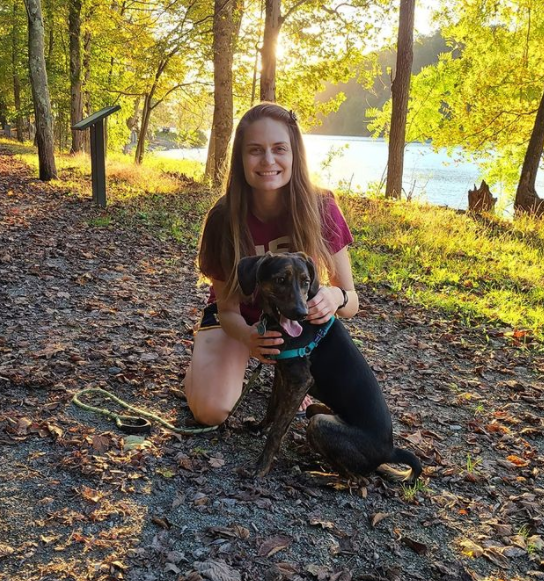 About the author
Raquel is the creator behind Meals and Mile Markers, a place to enjoy Food & Travel with sustainability and budget in mind. "Caviar style on a fish sticks budget".
Find Raquel on Instagram