Lake Erie Wine Country is home to over 20 wineries spread out over 50 miles. The cold region produces sweet grapes and delicious wines!
As you can guess by its name, this stretch of wineries runs along the southern shore of Lake Erie. This means it is home to gorgeous views of both the lake and the miles of vineyards along the route! Even those who don't like wine would probably love driving this route just for the scenery. If you drive for long enough, you'll find yourself at Niagara Falls!
The wine in this region is quite sweet because the climate is chillier than in most places. When grapes grow in cooler climates, they tend to be more naturally sweet than the grapes in warmer climates. Even if you're not generally a wine person, you may find that you don't mind a glass of Chautauqua County wine!
While over half of these wineries are on the Pennsylvania side of the border, I visited over half of the New York wineries in this region! If you'd like to learn more about each of these wineries, keep reading for my experience with each of them. But first, check out these "Do's and Don'ts" of visiting wineries to help prepare you for a visit to Lake Erie Wine Country!
Our first stop today is the easternmost winery in the region, Merritt Estate Winery. Off the beaten path, this winery sits in the middle of several vineyards.
The menu included several unique flavors that you can't find at just any winery. For instance, the Chambourcin has black cherry and plum flavors. They also offer a Raspberry Truffle wine, which is unlike any wine I've tasted elsewhere. Their most popular wine is the XTC, which boasts pomegranate and catawba grape flavors.
Many of their wines have won several awards, including their Vidal Ice Wine. While I've only tried a handful of ice wines throughout my lifetime, I think this one takes first place. Vidal grapes are a hybrid perfect for ice wines infused with flavors from tropical fruit. However, this particular wine doesn't scream tropical when you drink it. Neither my husband nor I can find the right words to describe it. (I even searched Google, thinking I'd find the right word and wonder how I didn't think of it on my own. I didn't.) It's very sweet, but it's also very not sweet at the same time. The rich and bold flavors take the lead without overpowering the sweet notes. If you've ever tasted an ice wine, you probably know what I mean. But magnify it because Merritt Estate did it very well!
This winery had a very happy vibe! The iconic pink elephant, Ella, greets you along with her friend, Barry the Buffalo. Although I visited most of the area wineries on a sunny day, memories of this winery are defined by the feeling of sunshine!
21 Brix Winery doesn't take itself too seriously, which makes it perfect for people looking for a light-hearted and fun visit. I don't think it would be possible to visit while maintaining a bad mood.
If you tend to favor sweet or fruity wines, then this is a must visit! We liked each of the wines we tried, especially the Ellatawba, Gewurztraminer, and Barry's Red. They also have wines that feature apple, blueberry, and raspberry. Some of their wines have hints of strawberry, blackberry, and peach.
The employee who served us was very helpful and shared a ton of information. Be sure to ask any questions if you'd like help finding the best wine for your taste preferences!
Mazza is actually NY's first triple threat, winery, distillery, and brewery. In addition to Mazza Chautauqua Cellars, this location is home to Five & 20 Spirits and Brewing. And I hate to admit it, but I didn't take advantage of the winery portion here.
I can't vouch for the wine, but I wanted to include this stop because it sits at a beautiful location in the heart of Lake Erie Wine Country. You can look around and even catch a few glimpses of some behind the scenes action! (You can even book a tour normally although they have taken a break from tours during the pandemic.) They have a nice outdoor area for sitting in addition to a tasting room with a gorgeous industrial rustic vibe.
This winery is definitely worth visiting if you have someone who loves beer or spirits! As I already said, I didn't try the wine. This was because my dear husband had been drinking wine all day so we decided to give their beer a try.
Their options for beer on tap are always changing. They even mix it up depending on the time of year with their seasonal beers! They have a red ale, an oaty ale, and a tiramisu stout during their respective seasons. During the summer, they offer a hefeweizen, which is one of the beers we tried!
Of the beers we sampled, none were very offensive at all. This would be a great place to try some fancy brews if you're still unsure whether or not you like beer. (Which probably explains why so many wine-lovers have great things to say about the brewery!)
If you think of wineries as fancy places where rich people hang out and are always a little disappointed when you visit a winery that seems super casual, then you might want to visit Johnson Estate Winery. We were dressed in "camping clothes that would look cute if you took a picture of me in front of a vineyard" and did not feel out of place at all! However, we could've been wearing cocktail attire and fit right in, as well.
The employees were welcoming and friendly, but had a professional demeanor and wore uniforms to match. The formal vibe is exactly what many people think of when they think of wineries. Fortunately, they were able to maintain a comfortable atmosphere!
This winery seemed to have the largest selection to choose from. They offered many of the basics as well as the local favorites. While they offered many delicious sweet options, their dry wines really shine!
They also had some of the most unique dessert wines, such as a Red and White Ipocras, or mulled wine. They also offered some fortified wines and we tried the Maple Liqueur.
Noble Winery is the one to visit if you want to have wine with a view! Overlooking a hill covered with vineyards that lead down to the edge of Lake Erie, this scenery took our breath away.
They offered flights divided by the type of wine you prefer. If you know you'll want to try a dry red, they'll pour you a few samples of their best dry reds! This is great for people who know exactly what they want and would like to compare similar options.
We ended up trying the dry whites. We chose this option because we hadn't really tried very many white wines throughout our weekend in Chautauqua County. If this is your cup of tea (or glass of wine, should I say?) then you would definitely enjoy it. Hopefully, their other flavors are also high quality!
In addition to reds and whites, they also offer some creative versions of blush wine and sangria!
This winery was a party! I personally love puns and clever names for beer and cocktails. I also love punny names for different wines, but they don't come along as often. At Sparkling Ponds Winery, the menu boasts a few catchy names, such as the Woman Teaser and Man Pleaser. These names are so fun that people never forget about them. Not only is this great marketing, but it also results in great memories!
Sparkling Ponds offered a couple of wines with 0.0% residual sugar in addition to the many sweet options. They truly have something for everybody!
On the property lies a small (sparkling) pond with outdoor seating so you can enjoy your wine in the fresh air. However, there is also a tasting room indoors for cold or rainy days. I would definitely recommend this winery for anyone who is unsure about wineries. The casual atmosphere will help you to feel at home while you try the affordable and delicious wines they offer.
I definitely love Chautauqua County, New York, and would be glad to visit annually! Have you ever tried wine from the Lake Erie Wine Country region? I'd love to hear your thoughts below! Hopefully, I'll be able to visit again sooner than later to try wine from even more local wineries along Route 20!#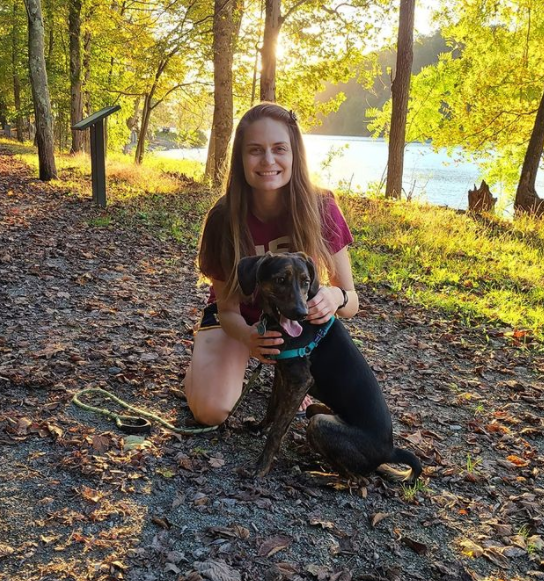 About the author
Raquel is the creator behind Meals and Mile Markers, a place to enjoy Food & Travel with sustainability and budget in mind. "Caviar style on a fish sticks budget".
Find Raquel on Instagram