Khmer massage has been around for centuries. Originally a massage developed for soothing the tired bodies of monks after long bouts of meditation, the massage was designed to improve blood circulation and stimulate internal organs.
Since these times, the Kings of ancient Angkor have enjoyed the practices of massage as a luxury treatment to soothe their aches and ease them off to a peaceful meditative sleep.
The calming practice has been combined with natural medicines, and in some parts is still believed to heal the body of unwanted conditions. Whether this is true or not, there is no denying that after you have experienced a Khmer Massage, you leave feeling different. In your mind, feel inner peace and calmness while your body feels invigorated with sense energy being restored.
Coming your way in this post - click to expand ->
Note – Please know, some of the external links on this page are affiliate links, this means that if you purchase after following one, I make a small commission from the sale at no additional cost to yourself.
But first …
What does Khmer actually mean?
Khmer is the name for both the language and the amazing people in Cambodia. They are named after the ancient Khmer Empire, which was located in what is now Cambodia and the surrounding areas of southeast Asia between 800 A.D to 1400 A.D. The empire had many great cities like Angkor Ther, Angkor Wat, and Phnom Phen (to name but a few).
What is a Khmer Massage?
Sometimes known as Cambodia massage, Khmer is less vigorous than Thai massage, and many people find it to be more relaxing. Many travelers who have experienced the massage have said that they felt revitalized and invigorated after the massage.
The massage involves a little stretching, and it is mostly performed while you are lying on your back. The masseuse ​uses their hands, thumbs, arms, feet, and knees to stimulate and ease the pressure points on your body.
Khmer massage normally does not use any oils, balms, or powders, but it relies on the body's natural moisture and is often performed fully clothed. Something that could be comforting for those that are not used to massages or may worry about having to remove their clothes.
The benefits of the massage
Although it does not compare to Thai massage in terms of energy and vigor, Khmer massage still provides relief and a revitalizing experience.
Some of the benefits include:
Lowering blood pressure
Lowering stress hormones
Pain relief and support for bodily functions and chronic problems
Tension relief for stiff muscles and joints
Helping sleep difficulties
Revitalizing energy flow healthier blood flow
Increasing alertness
These massages are not just for relaxation but an integral part of the Cambodian culture and an ancient healing practice for the Khmer people.
Recommended Cambodia Tours
Khmer massage vs Thai massage
When it comes to the differences between Thai massage and Khmer massage, oil is a big factor. Thai massage is always done with oil, while Khmer massage can be done with or without oil.
Thai massage is also more vigorous than Khmer massage, which is more relaxing. Khmer massage is less popular than Thai massage, but many people who have experienced it say that it's very revitalizing.
However, that doesn't mean that the Khmer massage is soft. it is still very much a deep tissue massage, and the therapist may use their whole body to give it.
But, in my personal opinion, you can't go wrong with Thai or Khmer massage! They're both great experiences and it really depends on your preference.
Why should travelers experience Cambodia massage
If you're looking for an experience with Cambodian culture, this is the perfect opportunity to enjoy something new. Khmer massages are usually performed in spas or dedicated massage parlors, and they are usually of amazing value.
Many hotels will also offer massages. When I was staying in Siem Reap, I actually had a massage free on arrival at the hotel. It wasn't even an expensive place to stay, probably $20 per night or so. I'm pretty sure that is something most travelers will enjoy and was an amazing welcome on my first night in the country.
Where to get a Khmer massage
Traditional Khmer Massage in Siem Reap
Mudita Spa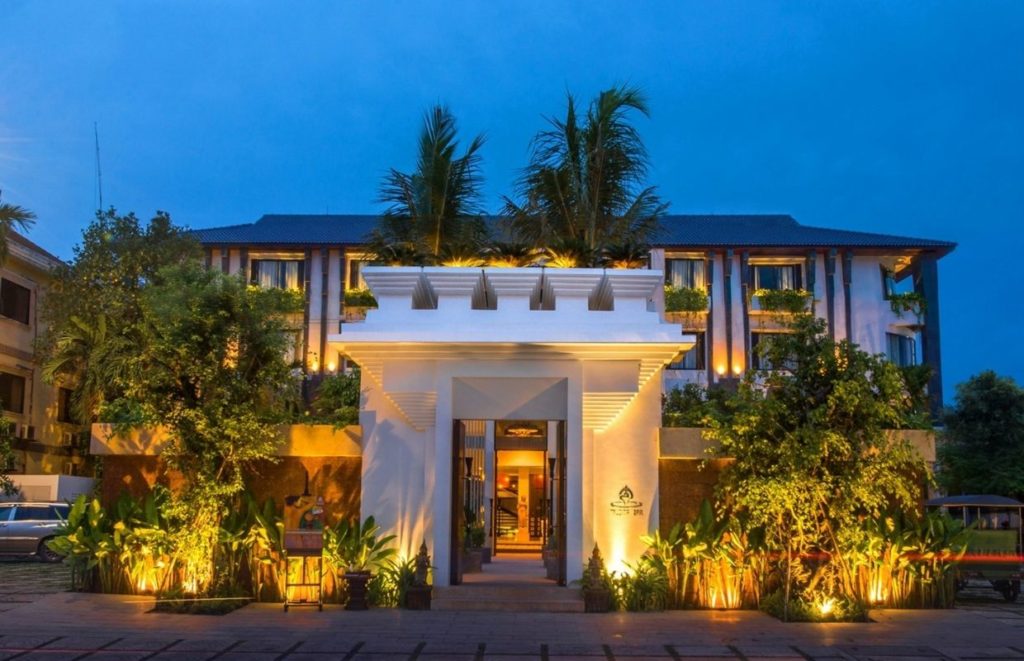 After a busy day of sightseeing in Siem Reap or visiting the Angkor Temples, unwind with a traditional Khmer massage at Mudita spa. Get the distinctive mud treatment at the Mudita Spa, which uses hot herbal compresses and stimulating massage techniques performed by two therapists. This package includes a one-hour massage as well as transportation to this incredible hotel and spa for a very low cost.
Khmer Massage in Phnom Penh
Samatha Spa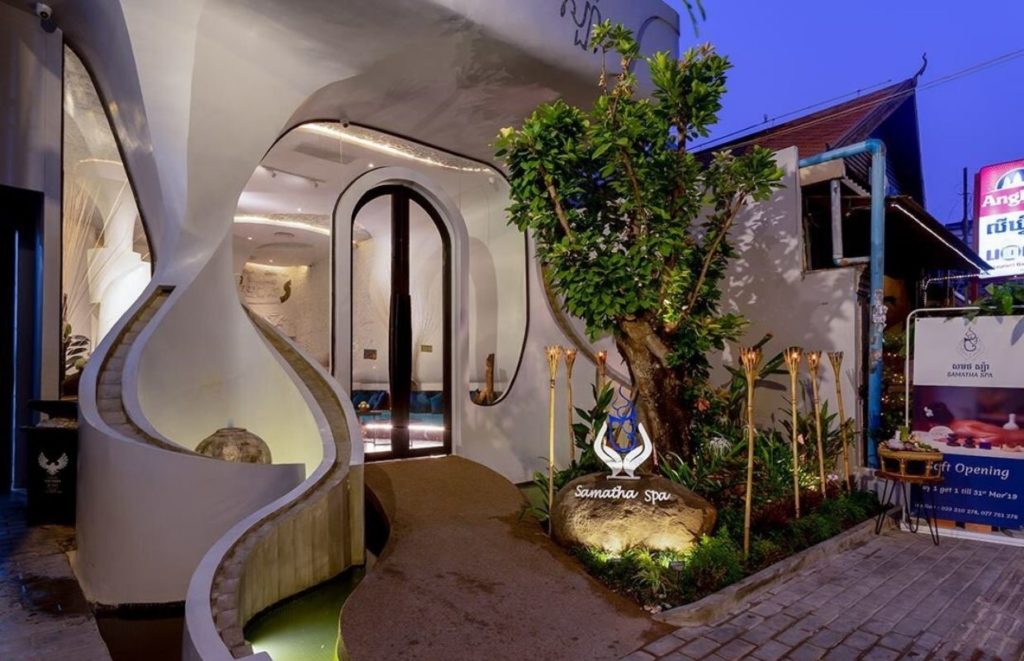 A wonderful spa in the heart of Phnom Penh. It offers a range of exceptional healing therapies which take inspiration from around the globe and each one has been individually developed to help you find inner peace. The spa is an oasis within the busy, stressful city and with our highly-trained, world-class therapists, you're definitely in good hands.
Final Thoughts
Personally, I love a massage wherever I am and whatever type. Whether a relaxing Swedish massage, punishing Thai massage where the masseuse often seems to enjoy it more than I at the time, it always feels great after.
I found that a Khmer massage is a nice blend of relaxation and stretching, above all, they are of amazing value.
So if you are in Cambodia and need to unwind after a day stomping around the temples of Angkor Watt or recover from the emotional marathon of the Killing Fields in Phnom Penh, a great Khmer massage will be just what you need.