Myrtle Beach, South Carolina.
The ultimate East Coast beach.
Everyone seems to have been there at least once in their lives, if not once a year. Now I have finally joined that list.
As an affordable, family-friendly beach within driving distance of the majority of the eastern half of the country, Myrtle Beach has an appeal that attracts thousands of tourists all summer long. I never really had much of a desire to check it out. Then one day, Mom said "Hey, want to spend a week in Myrtle Beach with me and Dad if you don't have to pay for a room?" Heck, yeah, I do!
Naturally, I got to work trying to figure out what we could do with our time there. My goal was to enjoy Myrtle Beach on a budget, to find activities that were not overpriced or too far away. This was a challenge. Everything that didn't scream "tourist" or "tourist prices" seemed to be at least half an hour from the main strip. So what fun touristy things could we do without paying tourist prices?
Coming your way in this post - click to expand ->
Note – Please know, some of the external links on this page are affiliate links, this means that if you purchase after following one, I make a small commission from the sale at no additional cost to yourself.
Top tips to visit Myrtle Beach on a budget
Before I get deeper into this post packed with loads of great ideas for enjoying a Myrtle Beach vacation on a budget, I just wanted to share with you the 10 quick tips that I learned during my visit.
Eat (and drink) between 4-7.
Pack your own food and drinks to help cut down the cost of food the rest of the day.
Remember that watching your surroundings can be as entertaining as many things money can buy!
Window shopping is as much fun as regular shopping, but you leave with more money and less clutter.
Stop at a visitor's center to ask for any tips on activities. They might know ways to save money or time at the attractions that have piqued your interest.
Before spending money on an attraction, look for coupons! You'll find them in hotel lobbies, at visitor centers, and online.
Compare prices before paying. Sometimes it's cheaper to buy online while other times it's less money to buy at the door.
Before purchasing, ask about any "secret deals" or discounts. Military, teacher, and local discounts are offered in most places.
If you're not sure that the price is worth it, look at online reviews to see if other people got their money's worth.
Whenever you do spend money on an attraction, remember that you'll return to work next week and your bank account will bounce back!
So with those in mind said, let's dive right in to some of the best cheap things you can enjoy in Myrle beach!
Ocean Boulevard, or the Myrtle Beach Strip
First of all, there's the beach. While your Myrtle Beach vacation costs will vary depending on a number of factors, one amazing thing that costs absolutely zero dollars and can keep you occupied all day is the beach! I wouldn't recommend it, though, because that's a lot of sun. Be sure to use a lot of sunscreen and take some breaks from the sunshine throughout the day.
Your skin will thank you!
Since the waves at Myrtle Beach are not really surfable, don't plan on becoming a surfer dude during your vacation here. However, the waves can get pretty high at times.
Fortunately, you can find super cheap bodyboards all over the area. It's not quite surfing, but it's definitely a good time. Five dollars will bring several hours of fun throughout your stay!
Once you've let your inner mermaid out to play for long enough, you might want to take a stroll. You can choose to walk along a boardwalk or down the street. Or you can choose to alternate your path and walk along both. The Myrtle Beach boardwalk gives you a view of the ocean and access to a few restaurants while the street has a lot more going on.
You will pass by tons of souvenir shops. Now exploring these shops can turn into a lot of money spent. However, you can find so many interesting souvenirs that you will still feel accomplished even if you leave empty-handed! Some of these souvenirs are 100% proof that these shop owners are banking on drunk tourists to buy inventory because there's no way you would buy them in your right mind.
You might even get your creative juices flowing by brainstorming all the ways you could have made any given souvenir even better (or at least more fitting for an inside joke that you and maybe two other people would understand).
Also, be sure to check out the Gay Dolphin Gift Cove. It's one of the most interesting shops in the area. It also happens to be in quite an interesting building.
When you first walk in, it seems like any other novelty shop. Then you start walking around and notice stairs and walkways all over the place, in odd spots that don't really make sense. It would be easy to walk around in circles without even noticing a different pathway. You'll understand why you've seen shirts that say "I got lost at the Gay Dolphin."
Then there are some Myrtle Beach attractions along the main strip. This was probably honestly the most fun my husband and I had throughout the week! There are three main arcades to choose from.
Ripley's Super Fun Zone Arcade.
We 100% played here because of the Ripley's Smash Dash. And we found out that it was broken as we played it. That definitely put a damper on the experience, but I still think that I wouldn't go back anyway. First, you have to pay for a card to use as tokens. This card didn't really cost too much, but the games each took around a dollar to play. They also didn't have a very large selection of games, although the games they did have seemed to be more exciting than many of the games at the other arcades.
Fun Plaza
This arcade has some machines that take quarters and some machines that take a token card. Since the token card seems like unnecessary stress, we just checked out some of the quarter games. These games do not award tickets, but just playing the game was worth the price!
They had an entire wall full of these super ancient pinball-style baseball games. Some of these machines were in better condition than others, but they were definitely fun! Basically, you "swing your bat" to hit the ball. The ball then goes into a hole that determines how many bases you run or if you strike out. It only cost a quarter to play and we probably played it five times each because it was that much fun!
Gay Dolphin Boardwalk Arcade
This arcade was, by far, the best! You got actual tokens, which are fun. And actual tickets, which are also fun. They have a wide variety of games and several different types of prizes. There are tons of games in which you can compete against a friend, as well as some games that allow you to team up with a friend!
Of course, you will find all kinds of cool things that you can only do on vacation. You can dream about a henna tattoo for free…or you can spend some money and get the tattoo that you never really wanted to commit to without actually committing to it.
The one obviously "tourist bait" activity I noticed and couldn't resist was Pick a Pearl (except when I Googled it, I couldn't find it. I've tried several different avenues and I'm pretty sure it didn't really happen. I do have pictures, though!) Afterwards, we agreed that we overpaid for the product, but the experience was worth it!
For twelve bucks, you can pick your favorite oyster out of the tank and then discover your pearl. Different colors will bring you different fortunes. You might get love, wisdom, or elegance, to name a few. The guy in charge made you feel as though you were special and this is a big deal. You got the complete VIP treatment for the entire time you were in the shop. Talk about customer service!
After I picked out my oyster, I tapped the shell and said "Aloha, Aloha, Aloha!" as loudly as I could because the louder you shout it, the more that pearl will shine.
He opened the shell and cleared the oyster guts away from the pearl. He revealed to me a hot pink pearl that would bring me health. (Twelve dollars and I no longer need health insurance, right? Score!)Then, for an extra cost, you can pick out the jewelry on which to display the pearl. Honestly, if this is the only physical souvenir you purchase for yourself, it's probably worth it.
Some other "Hey, I'm on vacation" things to try are the many food vendors. You can try some dragon's breath (basically cereal and liquid nitrogen) and practice breathing out "fire." If you choose to buy this, know that you're only buying it for the experience and not the taste.
It is an interesting sensation to eat smoking food that is cold to the touch. However, it tastes just like cereal. You can find several ice cream shops, some of which sell ice cream in a pineapple or ice cream rolls.
Speaking of eating, there are tons of places to eat. You'll want to go to the edges of the strip and beyond for quality food because most of the food in the main hubbub (at least the food in our budget range) is completely mediocre seafood that comes from a bulk supply company.
Of the food we ate at these restaurants, none of it was bad. It just wasn't up to my (admittedly high) standards of eating out. Wherever you eat, the best budget-friendly tip I can give you is this: try to eat before 7. As you walk the strip, you'll notice many signs advertising "Happy Hour 4-7."
Many of these places not only offer cheap drinks, but also cheap appetizers which can often fill you up. This may limit your options, but it will also limit your spending!
Then, of course, there are the pricier options, such as the Skywheel, the Slingshot, scooter rentals, and Ripley's attractions. Of these, we only splurged on a couple of Ripley's attractions.
Along the strip, there are four attractions:
Ripley's Mirror Maze
If you've never been to a mirror maze, you should. They're a trippy experience because you literally have no idea which way to go. You'd think it would be as simple as "Don't walk into a mirror." However, you can't really tell a mirror apart from not a mirror because there are so many mirrors!
I haven't been to a Ripley's mirror maze, but I have been to an awesome tiny mirror maze. I probably wouldn't spend much more than twelve bucks (which is the deal they had going on while we were there), though.
Haunted Adventure Laser Strike
I've played arcade games like this and have been on virtual reality rides similar to this. I would imagine that it would be even better to go through an actual haunted house with your laser guns, but I wasn't sure if it would be worth the price for a few adults. If I had some older kids with me, I would have spent the money no questions asked. I've heard that this is a bit scary for younger children, so keep that in mind.
Ripley's Believe It or Not
The Odditorium was probably worth up to $15 because it definitely had some neat exhibits. Although the museum wasn't all that interactive, it had a lot of information that you wouldn't find at most museums. With kids in the 10 and up range, it would have probably been worth even more. However, this museum basically felt like flipping through one of their books. The biggest difference was that, instead of looking at pictures on a page, you looked at pictures (and some statues) on a wall.
Ripley's Moving Theater
Ripley's Moving Theater was a 5D experience that we opted for, mainly because my dad loved it so much the last time he had gone. It felt more like a low-quality VR ride rather than an actual experience. My parents both agreed that the movie they showed the year before was much better.
After looking at the Google reviews, it seems as though Ripley's hasn't updated this attraction (besides the films they show) in awhile. Consequently, it seemed outdated compared to the virtual reality rides you can experience at a kiosk in the mall. (Keep reading to find out about the great moving theater experience we had at Broadway at the Beach!)
Broadway at the Beach
There's a very decent chance that this will cost you a lot of money. Fortunately, you can park for free, walk around for free, window shop for free, and people watch for free. So you could easily kill a few hours here without spending money… if you have the necessary discipline. This is basically the Myrtle Beach Strip, except somewhat classier.
In downtown Myrtle Beach, there are many storefronts to fit many different interests. If you like clothing, make-up, accessories, candles, or novelty items, you could find a few stores just for you! Some stores are popular across the country, such as Lids, Crocs, Claire's, and Yankee Candle.
Other stores are popular in more beachy areas, such as Ron Jon or Del Sol. There were several stores for people who love to eat and drink, such as: Boardwalk Winery, IT'SUGAR, the Fudgery, and the Pepper Palace. They had several novelty and gift shops like the Stupid Factory, Magnet Madness, and Broadway Magic.
Of course, if you're buying wine, be sure to check out these wine packing tips.
This area also offers a ton in the way of activities. You can find Build-a-Bear workshop as well as RIDEMAKERZ, which is basically a build-a-remote control car workshop. You can participate in a relaxing activity at Dragon's Lair Fantasy Golf or Elsie's Playground.
Then there are some more exciting options, such as a zipline and ropes course called Soar + Explore and an amusement park called Pavillion Park. Don't forget the eye-catching WonderWorks, full of unique interactive exhibits (such as lying on a bed of nails) that have to be experienced to understand!
If you check out the Ripley's attractions on Ocean Boulevard, you might be able to access their aquarium at a discounted price. It was definitely a step up from most aquariums, but not necessarily that much cooler than any other aquarium. They had so many fish and other aquatic animals to learn about. They offered some interactive exhibits, including a jellyfish you could pet!
A really big selling point for younger children is the fact that they have mermaids. Actual real-life mermaids, believe it or not. (See what I did there?) I would recommend the Ripley's Aquarium if you're looking for an aquarium more so than for a unique Ripley's type activity.
That brings me to the Simpsons in 4D at Broadway at the Beach. This was comparable to a ride at Universal Studios. It would have ranked towards the bottom of the list compared to the other rides Universal offers, but it would have fit in! This was by far a way better experience than Ripley's–even if you don't like the Simpsons (neither my parents nor I have ever cared for the show). This was more of a 4D experience rather than simply a virtual ride.
Then, of course, there are several restaurants throughout the area. You'll find a few places to get great beer, such as the American Tap House and Liberty Brewery & Grill. You'll find some great places to eat seafood; for instance, Landry's Seafood House and Joe's Crab Shack. Then you'll find a few places where every tourist loves to eat, like Senor Frog's and Hard Rock Cafe.
When visiting Broadway at the Beach, one thing to keep in mind is this: arrive early! We were there at the beginning of the summer season and noted that we got there at the right time because all the shops were open, but the sidewalks were mostly empty.
We left shortly after lunch and had already noticed quite an increase in foot traffic. When talking to one of the employees about this, he said that the mornings are always significantly quieter than the afternoons. However, I'm sure once summer break gets into full swing, the mornings will be a lot more lively! If you want to find out everything Broadway at the Beach has to offer, check out this directory.
Bonus idea: attend a professional baseball game!
This doesn't quite fit into the tourist box or the "close to the beach" box, but I couldn't neglect to tell you about this idea! Pelicans Ballpark is less than two miles from the bustle of Ocean Boulevard. It wasn't even a ten minute drive with the traffic!
The evening we spent watching the Pelicans play ball was the only time all week when we weren't completely surrounded by tourists. Everyone there seemed to be locals who wanted to enjoy an evening of baseball. The tickets, food, drinks, and souvenirs were all dirt cheap compared to a Major League Baseball game (but that's not really saying much).
The Myrtle Beach Pelicans are an affiliate of the Chicago Cubs (Go Cubs!) and have the opportunity to send some players to the big league. Every time you watch one of these games, you have the opportunity to be among the first to watch baseball's next big player in action. Since they have a set time for autographs before the game, you can even score the John Hancocks of a few players who may be worth millions when you get around to selling their autographs on eBay.
Myrtle beach on a budget – final thoughts
Whew, that was a lot of information! And I didn't even tell you the three best places to eat in Myrtle Beach. Have you been? What is your best tip for a Myrtle Beach getaway? Please let me and your fellow readers know in the comments!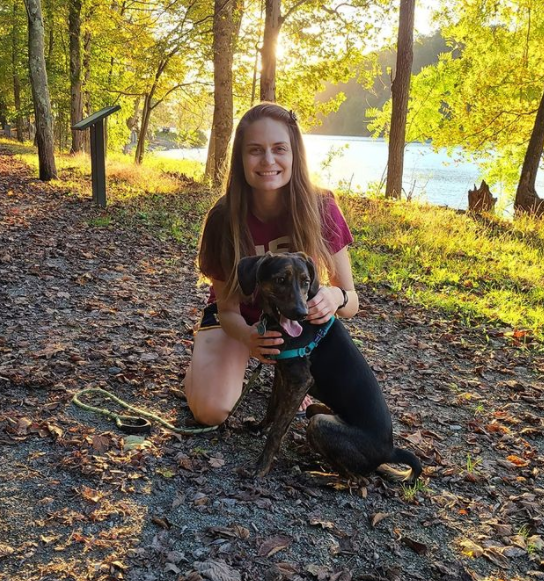 About the author
Raquel is the creator behind Meals and Mile Markers, a place to enjoy Food & Travel with sustainability and budget in mind. "Caviar style on a fish sticks budget".
Find Raquel on Instagram