When visiting a new place, it is important to eat at the right restaurants! Not all restaurants are created equal. When looking for food in Myrtle Beach, these eateries are great options.
If you asked me about my favorite part of traveling, I would definitely say the food. Surprise, right? I take food so seriously. It's a big part of my life. Honestly, it should be a big part of everybody's life. We have to eat to survive, so we might as well enjoy it. What we eat determines our health and well-being, so we should be conscious of what we put in our bodies. As I tell my husband, "My body is a temple." I'm not a picky eater, but if I don't enjoy the food I'm eating, I won't eat it. (Unless he won't eat it, either. Then I will eat it as long as it is edible. I do not condone wasting food!)
Myrtle Beach was no different. I spent more time researching restaurants than attractions before heading that way. How bad can an activity really be? Usually not too awful. (If you'd like to learn more about the Myrtle Beach attractions, read my blog post on that topic.) Food, on the other hand, can really fill up my belly with unnecessary calories and my heart with unnecessary disappointment. (I'm not dramatic at all.)
I found restaurants at both Myrtle Beach and North Myrtle Beach. Since I stayed at Myrtle Beach, I ate at those restaurants. (Only two faraway restaurants really stuck out to me, anyway: Nacho Hippo and Sam's.)
Between daily meals and happy hour specials, we got a taste of several restaurants in the area. Now I don't want to overwhelm you with a list of local restaurants. Just Google it if that's what you're looking for. I wanted to narrow it down to the top three restaurants at Myrtle Beach. These are the three restaurants that I would go back to 100% to get a second meal.
3. River City Cafe
This Myrtle Beach restaurant is your basic burger joint. However, the selection and servings are huge. The atmosphere throws off good vibes and the food hits the spot. You walk in, but you don't really walk in. Since the restaurant has both indoor and outdoor seating, the hostess booth is outside the front door. We put our names in, walked to the back of the restaurant to get something to drink, and then came back outside and sat in a cute garden area with benches for customers to sit in while waiting.
I would use the word whimsical to describe this quaint and quiet area directly beside the outdoor seating. When you walk into the outdoor portion, you experience a different vibe. It almost feels like Nicholas Sparks small-town style. Not really beachy, but you can sense the beach in the air. Walking all the way inside the restaurant reveals to you yet another atmosphere shift. While everything looks the same, the sunlight disappears. You go from bright daylight to a room with much less sun exposure. Although it wasn't necessarily a dim and dark room, it seemed so in comparison.
The walls and ceilings were covered in old license plates from all over the country. The tables had paper tablecloths with pictures to color. The waiter brought you a basket of peanuts to crack open and munch on while waiting for your orders. The cups were reusable plastic cups that you could take with you, perfect if you forgot to bring a water bottle on your vacation!
The menu had some variety, but mostly flaunted various creative burgers! Some of the burgers that caught my eye were the Cheetos burger, the banana pepper jack burger, the prime short rib burger, and the three alarm fire burger. I opted for the fried mac-n-cheese burger while my husband got the surf-n-turf. We also ordered some onion rings to start. Since I don't generally care for onion rings, I said I'd probably eat two. I could barely eat one. This wasn't due to the taste; this was due to the size. Each onion ring was equal to about 2 or 3 regular onion rings. I'm honestly not sure where they find onions that big.
By the time our sandwiches came out, I really wasn't hungry. This was unfortunate because the burgers were also over-sized. My burger looked disappointing. It was a plain old burger topped with a fried patty. I honestly thought it was the surf-n-turf at first because the patty was a perfect rectangle and did not look at all to resemble macaroni and cheese. My first bite revealed that the patty did indeed have cheesy macaroni on the inside. My second bite revealed a cheesy flavor that my taste buds quite appreciated. The surf-n-turf burger also met expectations although it was also too much burger for one person!
2. Johnny D's Waffles and Benedicts
I fell in love with hollandaise sauce the first time I tasted it. I don't remember anything about the dish besides the fact that it had hollandaise sauce. My first time eating eggs Benedict was actually earlier this year. Since I loved the sauce, I thought it would be fun to try making some eggs Benedict to get the full experience. It instantly became my new favorite food. Naturally, when I wandered across a restaurant with the word "Benedict" in the name, I had to find out more!
After looking at the Myrtle Beach restaurant reviews, it appeared to pass my test. (Mostly I just analyzed the comments to decide if it was "vacation good" or "actually good" food. When people are on vacation, their restaurant experiences are usually falsely optimistic.) It was full but not crazy (probably due to the fact that we were technically still in the off-season). Although most of the people appeared to be tourists, there were quite a few working men having business breakfasts and quite a few older people that I would assume visited almost daily. The atmosphere was that of a typical diner. There was nothing super impressive about this place until you looked at the menu. (Any restaurant that puts more energy into their menu rather than their building should definitely have great food!)
They had a variety of creative Benedict dishes, such as a brisket Benedict, a crab cake Benedict, and an Irish Benedict. Of course, they also have quite the selection of waffles with all kinds of delicious toppings. Then the impressively innovative drink menu had many options, including any type of fruit mimosa you could imagine, coffee milkshakes, and their take on the bloody mary. Since they had (hand-breaded) chicken and (scratch-made) waffles, my husband's decision was quite easy. I was torn between all the Benedict creations, but went with the California Benedict because avocado.
Since the waitress told us that everything was as fresh as could be (hence the hand-breaded chicken), we knew we would not be disappointed. And we weren't. Fortunately it was the last day of the trip because of this direct quote from my husband: "If this had been the first day, I would've eaten breakfast here every morning this week."
1. Art Burger Sushi Bar
A friend had raved about this Myrtle Beach restaurant last summer when she visited for the first time. She said that they made sushi out of any food you could imagine. Interest piqued. When I found out that they also had beautiful burger creations on the menu, I knew I couldn't miss it! When we walked into the restaurant, we saw canvas paintings by local artists covering every inch of the walls. They had prices listed so that customers could purchase a piece of art while they ate dinner. This honestly seems like a potentially horrible idea, but they made it work! Instead of looking like a flea market full of amateur artwork, it looked like a cozy restaurant with an artsy vibe that you could sense without feeling overwhelmed.
The tables also joined in on the art theme by displaying famous paintings. (Yeah, we ate dinner with the Mona Lisa.)
With one look at the menu, I knew I wanted to try everything. But we came for the sushi so we picked the most unique sushi rolls we could.
The first one that caught my attention was a sushi roll filled with fried chicken and covered with macaroni and cheese, drizzled with barbecue sauce. This was basically my inner child's dream combo. It did not disappoint! The fried chicken roll turned out to be cookout comfort food disguised as a sophisticated dish. Who could complain?
The second roll we ate was dubbed the "American Gothic." Sweet potato and avocado were the main ingredients, so we had high hopes. Nothing can beat good old mac-and-cheese though. Therefore this sushi dish dimmed in comparison. By the time we finished this roll, we had no room left for a third (which was somewhat disappointing because I would've loved to try some sushi with actual fish!)
I heard a rumor that they will be opening a second location. This is great news because I definitely want to return. If they have a second location that's more convenient to somebody who happens to be in South Carolina but not in the hubbub of Myrtle Beach, I could probably definitely make it work! This restaurant honestly is one of the few restaurants that I went to once and would return to even if it wasn't close by or just the easiest choice.
Besides these three restaurants, there were a few restaurants in the area that would be worth checking out. If you love the touristy seafood restaurants reminiscent of any beach town anywhere, you'll find them on every block! One tip: check the Google reviews. Since they don't bank on repeat customers, they may not have the most excellent service or food.
If you like cheap food, eat between 4-7. Most Myrtle Beach restaurants have happy hour at this time.
If you love Mexican, Gordo's Tacos & Tequila had Mexican drinks and appetizers on special. This was a fun restaurant that we actually visited twice while we were there. (Once to check out the happy hour specials, then a second time for tacos with my parents.) For all you who love all things Irish, the Ole Irish Pub had an extensive happy hour list, as well as entertainment on many evenings. If you like the old Western style tavern feel, Duffy's at the Bowery has really cheap decent beer (it's what you think of when you imagine King of the Hill's Alamo beer) at happy hour. This restaurant's claim to fame is that Alabama was their house band before they became Alabama.
Eating between 4-7 is sure to save you money if you aren't too selective about what constitutes dinner! For more travel budget tips, read this list of 9 travel hacks.
Have you been to Myrtle Beach? Which restaurant do you remember the most fondly? If you plan to visit Myrtle Beach sometime, pin this post for future consideration! If you're interested in travel tips, read about my Budget Friendly Trip to Myrtle Beach!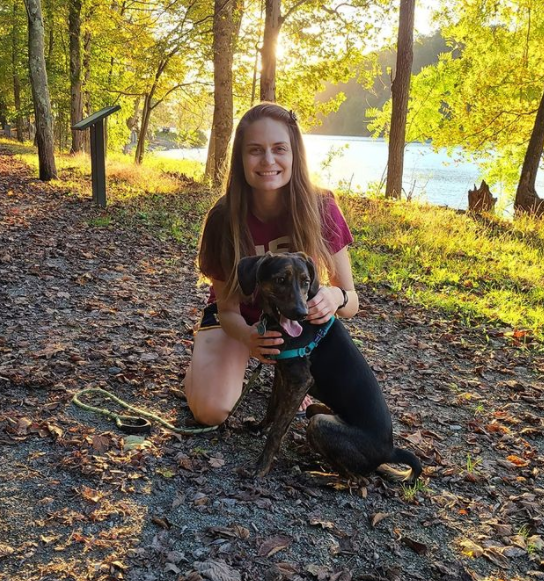 About the author
Raquel is the creator behind Meals and Mile Markers, a place to enjoy Food & Travel with sustainability and budget in mind. "Caviar style on a fish sticks budget".
Find Raquel on Instagram