When should you plan your trip to Southern California? You should schedule it during the off-season! Keep reading to find some reasons why November specifically is the best time to visit.
First of all, the southern portion of the Golden State doesn't get very cold.
You can usually expect the Southern California temperature to be in the 60s. If you visit anywhere else in the country, you may get 60 °F weather. However, it's usually a coin toss as to whether or not you'll get snow. And you usually won't know until after you've already made your plans. So stick with somewhere to guarantee mild weather.
It's technically warm enough to swim.
The water temperature in Santa Monica will gradually decrease to the low 60s throughout November. In August (premium beach weather), the temperature is usually in the upper 60s. That's not a crazy difference although it definitely feels like a bigger difference than it sounds.
The Pacific coast water is always a bit cooler than the Atlantic coast so it will always feel chilly if you're used to Florida beaches. Even if the water is too cold, you won't run out of things to do in the Santa Monica area!
You'd have to pay me to get in the ocean this time of year, but I saw several people swimming while I walked along the beach. However, the term "several" is used lightly as we come to the next point:
Nobody else is there in November.
There's not even any traffic! When else can you get a picture of Beverly Hills without cars filling up the shot?
Actually, this was probably just a fluke because Los Angeles has tons of traffic. I honestly didn't think it was too bad outside of rush hour, though! However, I'm sure that when you have out-of-towners in for their vacations, the traffic probably does increase. Definitely keep that in mind!
But you will not see too many people anywhere. Whether you hang out at the beach, hit up the amusement parks, or explore Hollywood, you will only be dealing with a small number of other tourists. In the summertime, you'll be knocking elbows with all sorts of people and waiting in lines for hours on end!
The major attractions are like a ghost town.
See? I wasn't kidding!
But for real: no lines! We went to Knott's Berry Farm and got tired of roller coasters. Yes, tired of roller coasters–not waiting in line. We only waited in line for more than two minutes a handful of times. We honestly spent more time walking than waiting.
Not only did the rides have quick-moving lines, but so did the food shops! We bought a refillable souvenir cup and constantly filled it up throughout the day because there was never a line so long that it wasn't worth it. And if one line was too long for your liking, just keep walking because the next restaurant won't have a line.
We also went to Universal Studios and rode the rides as many times as we wished! We only waited in one line all day. Otherwise, we just went on each ride once before choosing our favorites to ride again and again. As you visit each of the attractions, you will see plenty of clues that they don't expect many lines to last less than half an hour. This makes it even more exciting to skip right to the ride!
A visit to Hogsmeade requires snowy weather.
If you've read JK Rowling's series of Harry Potter books, you'll know that the students love to visit Hogsmeade during the school year. Set in the highlands of Scotland, the school year had quite a few snowy days.
Therefore, an opportunity to visit Hogsmeade wouldn't feel optimal if you weren't shivering in the cold snow.
Like I said earlier, it doesn't get very cold in the Southern California region. However, 60 degrees can feel a bit chilly once the sun goes down . Also, you'll see the beginning of Christmas sneaking into the park during this month. These Christmas decorations also add to the atmosphere of Hogsmeade.
One more factor to get the ultimate winter experience that I (don't necessarily) recommend: sit in the splash zone at the WaterWorld Stunt Show just before the sun sets. You will get so wet and, consequently, freezing cold. If you head over to the Wizarding World of Harry Potter, you can order a hot butterbeer. The best way to enjoy this hot drink is when you feel like your fingers might fall off rather than under the sweltering sun during summer.
It's Christmastime at Disneyland.
Disneyland is always busy, but the best time to visit if your main goal is avoiding lines: January-March. However, this is also when they do most of their repairs. Consequently, some of the best rides and attractions may be closed for maintenance during this time.
In November, closed attractions will be less likely than in the winter. Bigger crowds will be more likely. Fortunately, the lines will not be comparable to those during summer vacation!
And then there's the magic of Christmas. Why not combine the two most magical concepts of Disney and Christmas into one spectacular experience?
We avoided the park when we visited in November, but did make the trek to Downtown Disney one night to watch fireworks. Seeing the Christmas lights and decorations around the District definitely felt a bit surreal and magical. (Although the picture does not do it justice. I took it on a cell phone while walking… )
November is as green as ever.
One of the biggest cons to winter travel is that everything is brown. The green has been replaced by autumn colors that disappear pretty quickly in November. Unless you go somewhere cold up North, you probably won't see much snow, either.
However, Southern California is always a little brown. While Los Angeles isn't technically a desert, some parts of the region may technically count as a desert climate during drier years. Therefore, it's easy to understand that it must be a fairly dry climate most years.
Most of the green you see is either evergreen or artificial. Palm trees constantly grow new leaves and are always green. You'll see many pine trees, which also stay green year-round. Then you'll see a lot of grass. Or will you? Much of the grass is actually turf which should remain a bright green color no matter how dry the drought.
Fewer street performers are out and about.
This can be both a pro and a con. It can be fun to watch street performers at Venice Beach or along Hollywood Boulevard, but it can become overwhelming.
Quite a few of these characters are a little much. It can quickly become stressful to pass by all these people vying for your attention. Also, crowds often congregate around to watch the acts. Then it becomes even harder to keep walking because there's nowhere to go.
However, you'll still get to experience a few street performers even in the off-season!
Travel in the off-season will cost less.
The rules of supply and demand mean that your experience will be a bit more affordable during the off-season. With fewer tourists, businesses will find themselves lowering their prices in order to continue selling their products.
Even if you still pay way too much money for theme park tickets, you'll get more for your money by simply skipping the line!
Have you ever been to the West Coast? What are some must-sees in Southern California? I'd love to hear your thoughts in the comments!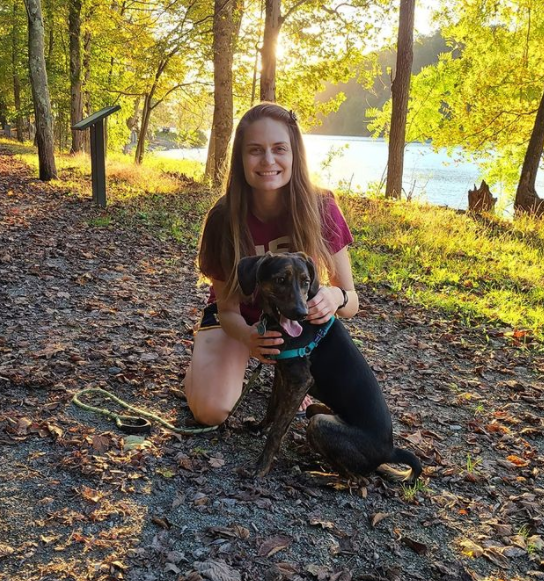 About the author
Raquel is the creator behind Meals and Mile Markers, a place to enjoy Food & Travel with sustainability and budget in mind. "Caviar style on a fish sticks budget".
Find Raquel on Instagram