Hershey, Pennsylvania, is home to both the Hershey Story Museum and Hershey's Chocolate World. While both of these attractions have different pros and cons, we will take a look at the Hershey Story Museum to learn why it's a great place to visit!
Basic Information
While the hours are normally between 9-5, they may differ slightly at different times of the year. The Hershey Story Museum offers a few experiences, such as the museum, the chocolate lab class, and tastings. If you purchase the museum and lab at the door, you can also include tickets to the Hershey Gardens for free! (Many hotels in the area will also give you free tickets to the gardens.)
If you want to go to the chocolate lab class, be sure to call ahead. During the school year, field trips receive priority. When we visited, we arrived shortly after opening but wouldn't have been able to do the chocolate lab until the afternoon, so we opted out. This also meant we didn't get to go to the gardens without buying tickets separately. Although I was excited to see the highly esteemed gardens, it was below freezing outside, so I wasn't too bummed.
The chocolate lab at the Hershey Story Museum is more hands-on than the Create Your Own Candy Bar Experience at Hershey's Chocolate World. Many parents think that this is better suited for older kids than its Hershey World counterpart. This makes sense since the Chocolate Lab Class only permits children over 5.
As for the rest of the museum, it is definitely aimed at the older children. The Hershey Story Museum focuses on the educational aspects of Milton Hershey's endeavors in the world of chocolate. This is great for field trips, families, or even adults who appreciate learning some lesser-known details about something as worldwide as chocolate!
When arriving at the Hershey Story Museum, you will drive along roads named after chocolate and see many cute buildings. Be sure to look up in the sky because the streetlights are shaped like Hershey's kisses.
You may even notice the smell of chocolate in the air! We didn't notice that smell (which is good, because I'm personally not a fan), but I think that's because it was about 30°F. Smells travel more in hotter humid weather than they do on a cold day. If you, like me, don't care for the smell of chocolate, definitely consider visiting in the colder months.
The Museum Experience
Once at the front desk, you will receive a coin. You can customize your coin with your name and favorite color. Throughout the rest of the museum, there will be interactive stations where you can use this coin. Once you scan the coin, the machine will welcome you by name and teach you some new information about Milton Hershey and his work in the world of candy!
Throughout the museum, you will learn about Hershey's childhood. It would almost seem that his career as a chocolatier happened by mistake. Although many things didn't go as planned, he ended up working in the candy business. He specifically made caramels.
"Caramels are only a fad. Chocolate is a permanent thing."
While making caramels, he noticed that chocolate could be an even better business. While many people were familiar with chocolate, Hershey decided that plain chocolate should be a thing–not just sweets that included bits of chocolate.
After you learn about Hershey's path to chocolatiering, you will learn about making chocolate. Making chocolate is both an art and a science. There are interactive exhibits and videos that help visitors to have a greater understanding of the chocolate-making process.
You will then find a timeline that shows just how much the world has changed since Milton Hershey first began dabbling in chocolate. Alongside this pop culture timeline, you will also follow the evolution of chocolate throughout the past century.
One cool aspect of the museum is learning just how much the chocolate factory impacted central Pennsylvania. It opened up many jobs and brought in a ton of money. Hershey actually funded many great organizations that helped the community prosper. Since he and his wife never had kids, they specifically focused on ways to help kids who didn't have parents.
They have some exhibits that change regularly, such as the exhibit we saw about Hershey's influence in Cuba. Hershey actually employed many people to make chocolate in a Cuban town. He also funded many programs similar to those in Hershey, Pennsylvania.
Takeaways
Learning this was refreshing for many reasons. I am not always a fan of big companies. So many of them seem to care about one thing: money. While that makes sense from a business standpoint, I'd rather support the small businesses that still value the little things. However, knowing that Hershey's chocolate actually made a positive difference for so many people in Pennsylvania and Cuba brings a bit of hope.
Just like other chocolate companies, Hershey may have some less-than-perfect morals. While they may have areas to improve, it is nice to know that they continue to give back to the community to this day.
If you visit Hershey, Pennsylvania, definitely consider planning a trip to the Hershey Story Museum. While kids (and adults) of all ages can find something to enjoy, I would recommend this to third-graders and older. Most kids will be old enough to appreciate the museum at that age.
Have you ever been to the Hershey Story Museum? Comment the most interesting thing you'd like to learn! If you've never been to Hershey, PA, what would you most like to do when you go?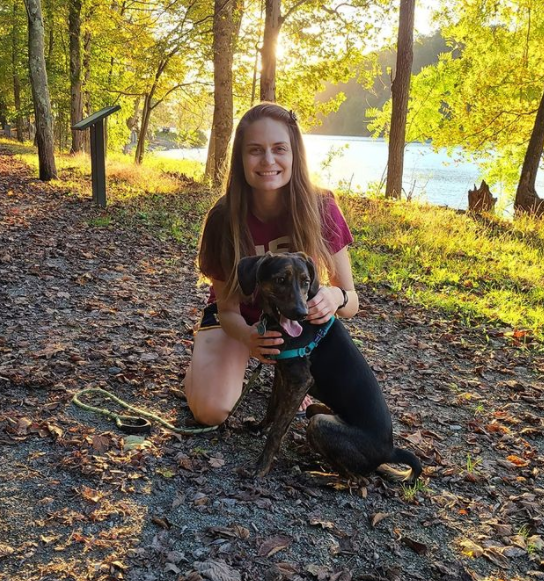 About the author
Raquel is the creator behind Meals and Mile Markers, a place to enjoy Food & Travel with sustainability and budget in mind. "Caviar style on a fish sticks budget".
Find Raquel on Instagram