Raven's Rock Trail runs through Cooper's Rock State Forest. While everyone in West Virginia knows that Cooper's Rock has a lot to offer, not everyone realizes just how much. The Raven's Rock Overlook offers gorgeous views that you won't want to miss!
If you're ever on I-68, heading through West Virginia, you'll probably see signs for Cooper's Rock State Forest. Everyone in the region speaks highly of Cooper's Rock! While it's designated as a forest rather than a park, there are so many reasons to visit. (Stay tuned because I've got a complete guide coming up by the end of the summer, but I couldn't wait to tell you about Raven's Rock.)
While there are plenty of trails, perfect for hiking in the summer or cross-country skiing in the winter, there is more to do than walk along the trails. These trails lead to beautiful destinations, such as the famous Cooper's Rock Overlook that looks across the Cheat River Gorge. Maybe you can find an old iron furnace or rocks to climb. If you want to skip the hiking altogether, you can play at the playground or have a picnic.
Besides the main overlook, none of these activities get a lot of attention. Which is why I encourage you to do your research before visiting, especially if you don't live in the area!
One of the trails you absolutely have to hike is the Raven's Rock Trail that leads to the Raven's Rock Overlook. Keep reading to learn why!
1. The hike is short.
The hike measures about 2.5 miles roundtrip, which isn't long at all! Although it's a short hike, it's not short on beauty. You'll pass by many rocky formations, a variety of trees, and maybe even some birds or squirrels.
2. The path is flat.
For people of different hiking abilities, a 2.5 mile hike can be a bit daunting. Since Raven's Rock Trail is mostly flat, it's perfect for beginners or anyone who isn't sure they could hike a more strenuous trail. Near the end of the trail, there is an extremely steep portion. I was a bit out of breath, but I was also wearing a mask. My husband didn't seem to mind it at all!
3. The view is great.
Since the overlook faces West, you get a great view of the sunset during golden hour. Since the rocky ledge is so steep and allows you to see a large portion of the forest, you get a great view even if it's a cloudy day! At Raven's Rock, you can climb on the rock. It's not exactly extreme rock climbing, but it's fun. It also allows you to get a different perspective of the West Virginia foliage!
4. The experience is sweet.
Be sure to take a camera because there are so many photo ops along the way. You'll want to snap pictures to help you remember the sweet memories of hiking it for the first time! The overlook will definitely take your breath away because it just pops out of nowhere. During the fall and while the sun sets, you'll see the maximum beauty. The vibe makes me think of a sweet memory that I'm not even sure was my own memory or something I read out of a book. I'm so glad I have proof it was real and will probably return just to solidify the mental images of beauty no camera can quite catch!
Are you from the Mountain State or like to spend time there? I think it's probably the most beautiful state in the country! If you've ever been to the land of the Mountaineers, let me know your favorite place that you've visited!
If you live in or want to visit West Virginia, be sure to stay tuned because I have a lot of WV and Morgantown content coming soon!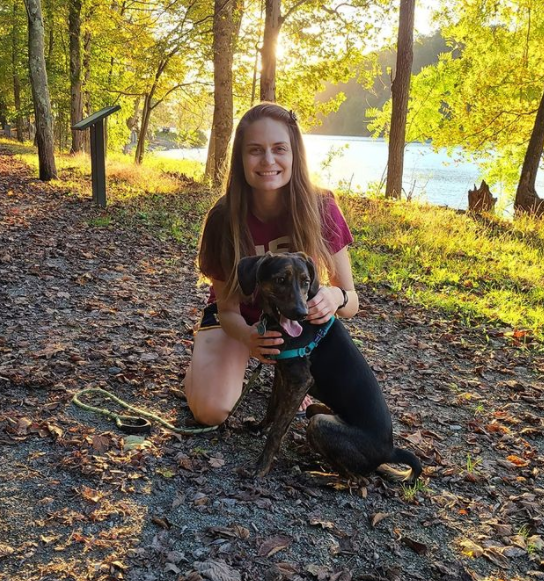 About the author
Raquel is the creator behind Meals and Mile Markers, a place to enjoy Food & Travel with sustainability and budget in mind. "Caviar style on a fish sticks budget".
Find Raquel on Instagram