If you find yourself in Western Pennsylvania during the summer, check out Keystone State Park! Keep reading for 7 ways to spend a day there.
Summertime means longer days and longer days means more time to do things between wake up and bedtime! Some people may use this extra daylight to be productive around the house or catch up on tasks they've been procrastinating. Others use this time to watch baseball, go swimming, grill out, read more books, make plans with friends, visit festivals, or simply spend more time outside.
If you don't care what you're doing as long as you can breathe in the fresh air, then state parks are a great place to visit! If you happen to be in the Keystone State, then definitely make a trip to Keystone State Park.
The land was originally owned by the Keystone Coal and Coke Company. Since they burned a lot of coal, they built a 78-acre lake to ensure they always had enough water nearby. Eventually, the Commonwealth of Pennsylvania acquired the land and opened a state park for locals to enjoy! For more information about the history of this park, check out their Wikipedia page!
If you think you might visit the park, you may be wondering what you could do all day to occupy your time. That's where this post comes in! Keep reading to learn seven great ways to spend the day at Keystone State Park and why it is one of my favorite State Parks in Western Pennsylvania.
1. Fishing
Since Keystone Lake spans quite a bit of space, many people fish here regularly. It has many accessible fishing spots, making it easy for anyone to catch a fish! Even if you're not lucky enough to catch dinner, chances are you'll catch a small fish to toss back into the water. Since they stock the lake regularly, you will probably catch a few fish before calling it a day.
2. Hiking
Not only does the park have several hiking trails, but most of them don't require you to be in shape! If you want a challenge, then the Stone Lodge Trail is perfect for you. Maybe you want a quick and rewarding hike. In that case, check out the McCune Run Trail, which brings you to the beautiful view pictured above. If you're just looking to stretch your legs, you have other trails from which to choose!
3. Boating
When you have a big lake, you also have room for boats! While most people we saw were in kayaks, all types of boats are welcome! If you have a boat that complies with the state requirements, you can bring your own boat. Otherwise, reasonably priced boat rentals are available at the park.
4. Swimming
Between Memorial Day and Labor Day, swimming is welcome from 8AM to sunset every day! No lifeguards are on duty, but you can still lay a towel down on the sand and spend the day going back and forth to the water. Nearby the beach, you can find a playground and some picnic benches. This is perfect whenever you want to take a break from the water.
5. Biking
While the park allows bikes throughout its entirety, they do have some trails specifically for bicycles, such as the Lakeside Loop. The Pittsburgh area gets a lot of rain which means that you see a lot of green as you ride or walk along these paths through the woods.
6. Wildlife Watching
In addition to fish and bugs (including the beautiful kind), you might see bats, chipmunks, cranes, or several types of birds native to Western Pennsylvania. Keep your eyes peeled because you can find wildlife everywhere. There's even an area perfect for finding worms or frogs. Just be careful that you don't step on a snake!
7. Relaxing
Maybe you want to be outside, but don't necessarily want to do anything. That's absolutely fine! Find yourself a shady spot or a picnic table and just relax. You can watch other people walking by and enjoying the day. Maybe bring a book or some music to enjoy while breathing in the fresh air. Soak in the sunshine even if you're not interested in any of the outdoorsy activities! Or maybe you tired yourself out from participating in those activities all day long. Either way is fine. Just appreciate nature.
Keystone State Park also has a visitor's center you can check out. It was closed when I visited, but may be open when you go. If you have more than just a day, you can even rent a campsite and stay the night! Turn your day trip into a weekend getaway with some friends or family.
Bonus Activity
While camping isn't a day activity, it deserves to be mentioned. You can rent a campsite and spend several days enjoying the great outdoors at Keystone State Park. If you've never been camping, be sure to read this exhaustive guide. This informative post has all the basic details you need to know in order to plan the perfect camping trip! It even mentions the idea of renting camping gear. I never knew such a service existed, but there are some definite benefits to renting camping gear the first time you set out on a camping adventure!
Which of these activities are you most excited to try this summer? Or maybe you're already a seasoned pro at one of them and have some tips for us. Please let us know in the comments!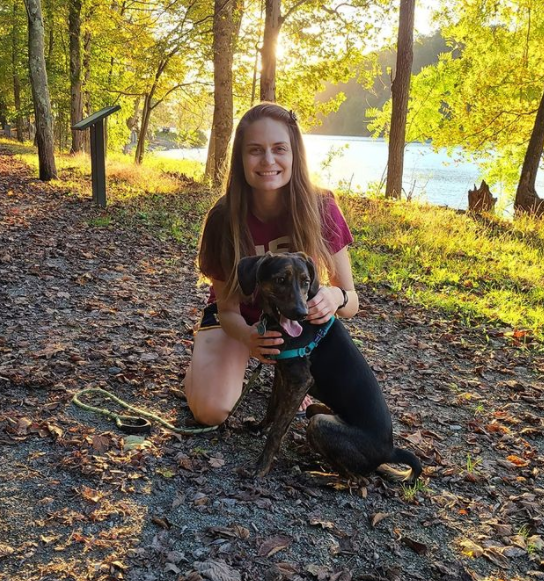 About the author
Raquel is the creator behind Meals and Mile Markers, a place to enjoy Food & Travel with sustainability and budget in mind. "Caviar style on a fish sticks budget".
Find Raquel on Instagram