The Outer Banks is a large sandbar off the coast of the U.S state of North Carolina is not just a barrier, protecting the mainland from the Atlantic Ocean, but also a wonderful place to visit.
With stunning beaches and cute towns, The Outer Banks make a perfect vacation destination for pretty much anyone, from families to those looking for a romantic and relaxing getaway.
Most tourists visit the Outer Banks during the summer months when the days are the warmest, but I suggest you consider visiting between March and May or from September to October. Usually the weather will still be nice but there will be fewer tourists and great discounts.
So with that said, let's take a look at what to do in the Outer Banks and some of the most popular places to explore.
What to do in The Outer Banks North Carolina
Corolla
Duck
Kitty Hawk
Southern Shores
Kill Devil Hills
Nags Head
Elizabethan Gardens
State park of Jockey's Ridge
Cape Hatteras
The mysterious colony of Roanoke
The birthplace of flight
1. Corolla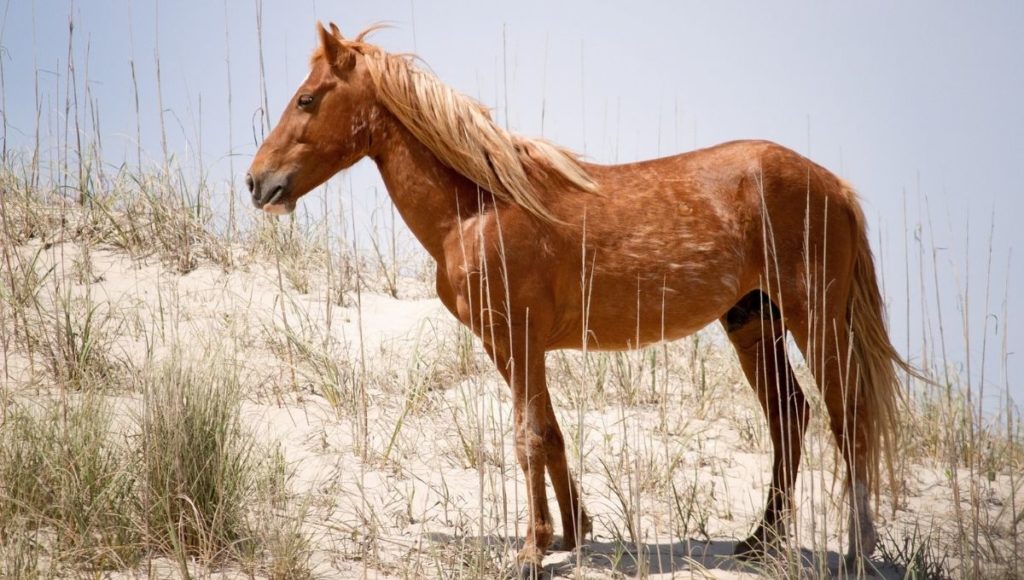 If you decide to stay here, you will enjoy off-road beaches with horse rides to some restaurants and shops in a 15-mile radius. If you are someone who likes short rides, doing things while maintaining your privacy, then this is the best place for you. Here you can enjoy a Mini-Golf course, Adventure Park, Wild House tours, and the famous Whale Head Club.
2. Duck
Here you will find beautiful beaches and a variety of shops and restaurants within walking distance. Here you can also find a local surf outlet and a DVO which offers bikes, surfboards, and paddleboard for hire. You can enjoy fishing here as well.
3. Kitty Hawk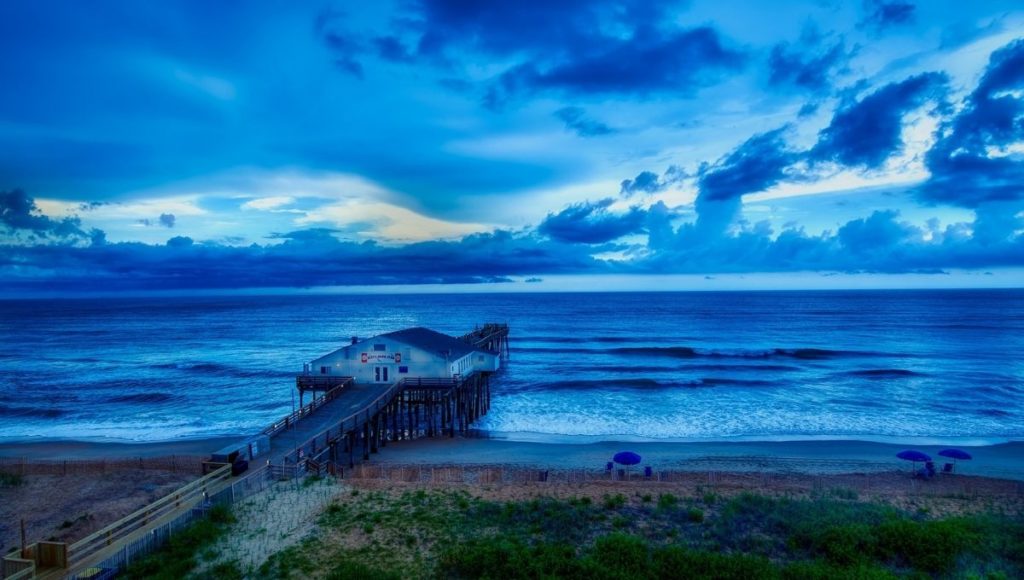 Kitty Hawk is an incredible and lively town! Here you will find many restaurants and shops scattered all over the area. For a bit of peace in the town, you can enjoy the quiet trails in Kitty Hawk Woods.
4. Southern Shores
This area is located between Duck and Kitty Hawk. The place is also known as an epitome of seclusion, which you can enjoy without having to go as far as South Nags Head!
Unfortunately, here you do not have any public beach access, so you have to share the beach with other vacationers. Also, you cannot find major shops or restaurants here.
5. Kill Devil Hills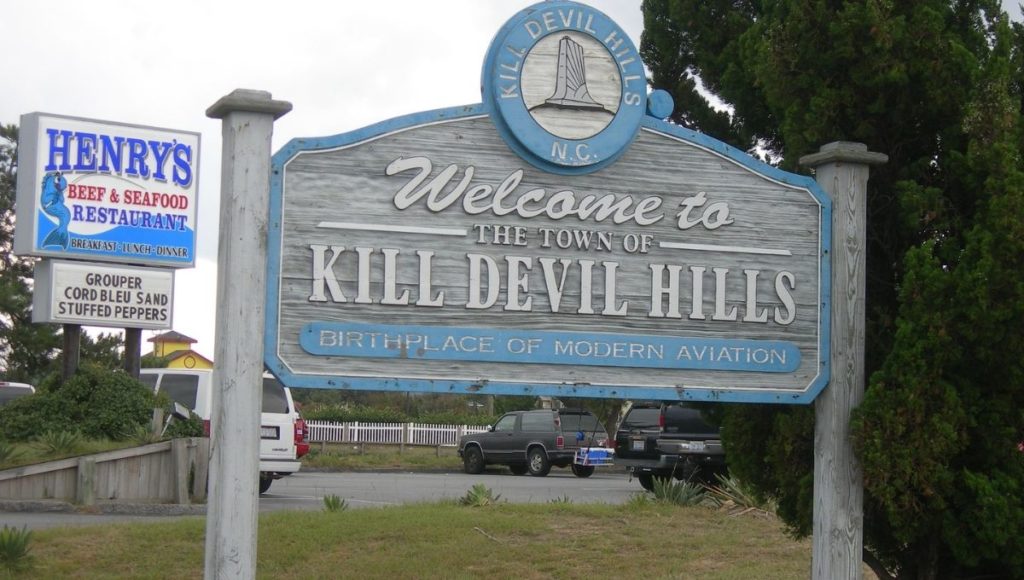 Interesting name, isn't it? Kill Devil Hills is in the center of the Outer Banks and has several shops, restaurants, and activities.
The town is best for you if you love strolling around busy streets and waving at friendly strangers.
6. Nags Head
This place here is like Kill Devil Hills but with more area and more activities. Nags Head is home to several miniature golf courses, laser tags, and go-karts.
Here you can enjoy some unique activities like exploring the Jockey's Ridge, hang gliding, hiking in Nags Head Woods, Nags Head Adventure Park, jet ski rentals, charter boat trips, and an aquarium inside the Jennette's Pier.
7. Elizabethan Gardens
Located within Fort Raleigh National Historic Site, The Elizabethan Gardens extends to ten acres of botanical and sculptural delights. Seasonal changes bring a blossom of flowering plants, shrubs, and trees that have attracted people from all over the country.
You will also find a monumental bronze sculpture of Queen Elizabeth I, Elizabethan elements, ancient Italian Renaissance statuary, and a standing figure of Virginia Dare providing a sense of continuity to constantly changing flora. Collections of greenery are extensive, and annual color planted every season gives the Elizabethan Gardens a different feel throughout the year.
8. State park of Jockey's Ridge
The extensive park spanning 426-acre has the largest natural living dune on the Eastern Coast. There are two self-guided trails and nature programs available in a year. Hang gliding, kite flying, small gift shop, hiking, visitor's center, museum, picnic facilities, and restrooms are among the activities that can be covered here.
9. Cape Hatteras
Unfortunately, this was shut for climbing in the summer of 2020, but it has now been open for tourists. The Cape Herrera lighthouse was officially completed & inaugurated in December 1870, and it is one among the three iconic lighthouses to have been constructed. The first Cape Lighthouse was built in the year 1803. It was merely a sandstone structure standing at the height of 90 feet that projected insufficient light beam using a collection of lamps and reflectors.
10. The mysterious colony of Roanoke
History has it that over thirty years before the Pilgrims landed here, a group of 117 men, women, and children came ashore and made history on Roanoke Island in the year 1587. They established one of the first settlement colonies of its kind in the East.
These settlers were brought by Sir Walter Raleigh. Among these settlers were John White, Eleanor Dare, her husband Ananias Dare, and an Indian chief by the name Manteo, who had become an English ally.
The 117 inhabitants of Roanoke Island had vanished into the wilderness and folklore. Their fate of the entire colony was subject to many theories and unverified controversies, and their story is enacted live every summer during performances of The Lost Colony, which is now considered as the nation's longest symphonic drama.
11. The birthplace of flight
The Wright Brothers Memorial mark is of high historic significance for the whole of mankind. It is the exact area that marked the invention of flight by the famous Wright brothers. Once you are inside the renovated center, you will embark on a journey through the lives of the Wright brothers exploring their personalities, diving into problems they solved and the tactics they used that ultimately led to their first flight on the date of December 17, 1903.
Best option to stay in the Outer Banks
As you'd expect from a tourist destination, there are plenty of choices there are plenty of options for some great places to stay. Quaint B&Bs, campsites, luxurious hotels, there is pretty much something for every budget.
However, I feel the best value can be found in vacation rentals. You'll want a place that you can easily drop in and out of and feel totally comfortable with the whole family. Outer Banks vacation rental companies, such as Carolina Designs, have some unique properties to really have an authentic stay in this lovely little corner of the US.
Final thoughts
The Outer Banks is a place where you can enjoy exploring by yourself and with your friends.
I hope now you have a good idea of the interesting things to do on your vacation and vision of your travel, rental, and are looking forward to a relaxing break!