The internet is pretty much indispensable these days, especially while traveling. From organizing onward travel, booking hotels, keeping in touch with home, even connecting to your favorite streaming services like Netflix to kill some time on a long trip, the internet is everything.
However, is it safe to be connecting in so many places, especially during travel and when using a credit card or sending personal data over public wifi. Well, not really, and this is why you should know a little bit about why you should use a vpn while traveling.
In this post, I want to share with you the best VPN for travel and assure you that it is super easy to setup on your trusty travel laptop and all your other sevices.
But before getting into that, let's have a look at what is creating the need.
Coming your way in this post - click to expand ->
Note – Please know, some of the external links on this page are affiliate links, this means that if you purchase after following one, I make a small commission from the sale at no additional cost to yourself.
In a hurry? Here's our snapshot
A VPN secures your connection to the internet by encrypting all your data and protecting it from potential thieves. As well as this it can be used to hide your location which opens up a number of opportunities. These include enjoying streaming services like Netflix, Amazon Prime Video or Disney+, from a different country or even finding cheaper prices on travel. Often a price will be adjusted depending on your IP, so it can be a great way to save money.
Best VPN for traveling
Surfshark – My choice for unlimited devices and excellent speed
ExpressVPN – Great service and 30-day money-back guarantee
NordVPN – Strong all-around choice
Why do I need a VPN when I travel?
In today's society, it is rare when someone does not spend time each day online. Yet many Internet users are unaware that there are many dangers to privacy online, and if you're not careful, it takes little effort for hackers to steal an identity, credit card numbers, or bank account details over a public wi fi network.
While we pay a lot of attention to how to physically protect laptops, when using a laptop during travel, it is essential to also remember that digital security is also highly important to stay safe online.
In the last few years, identity theft has risen to an alarming rate, it is estimated that an identity is stolen every six seconds in the United States alone.
It's relatively easy to get a cheap laptop and find sites online that teach how to hack into websites. Criminals no longer have to physically rob you that way. They can just sit at a coffee shop, connect to a server, and hack wireless users sitting around them. 
The internet can be an information gold mine that can pay them big dividends without taking too many risks. It is definitely a less risky choice to steal someone's information than to rob a bank.
What is the best VPN for travel?
There are literally hundreds of companies that offer free and paid VPN services. These include very poor services and great ones.
As you would expect, free services can certainly have their moments but are generally poor and I wouldn't recommend them, especially if you want something that will work in China. Aside from the quality, in the event it stops working, there is no one accountable or there to help.
So when it comes to the best VPN services, you get what you pay for. If you want good features, you won't get them for free.
To help you understand how to choose the best VPN for your money and get as good a deal you can get, here is a look at our top 6 VPN programs:
Surfshark
Surfshark is a favorite in the travel community and offers amazing value, especially if you need multiple devices with their unlimited plan. With only one subscription to Surfshark, you can download and use their apps on all your personal devices. What's more, they allow you to connect all your devices at once, without a limit on simultaneous connections.
As well as the VPN you get some other excellent features such as adblockers and malware protection.
The interface is super simple and easy to use back by a good support library and 24/7 customer service. And above all, it's one of the cheaper options available. Perfect for those that travel a lot and want a stress free experience.
ExpressVPN
With 2,000+ optimized servers in nearly 150 countries and 30,000 IP addresses, there are really a lot of options, and one can't ask for more flexibility and freedom. ExpressVPN deserves to be in any top 5 VPN lists. It is universally recognized as one of the leading providers, with excellent customer support and fast speeds. The only downside is that it only supports up to three devices instead of five simultaneous connections or more.
NordVPN
This solution is #1 on many top 5 VPN lists, due to its cutting-edge technologies, including military-grade encryption, Double VPN, and CyberSec. NordVPN is very robust and offers 5,000 servers, including some that are optimized for fast and secure P2P sharing. There are NO bandwidth limits, and your activity is never logged. Pricing is also fair and there are a variety of plans to choose from.
There are other good VPN services out there as well, but these 5 are where you should begin your search. You'll find promo codes and coupons to help you save on many of the top 5 VPN listed here. NordVPN coupons, in particular, are very, very helpful in getting a good deal.
VyprVPN
Another great choice you'll like is VyprVPN. It boasts Great speed with over 2 million users worldwide and 70 server locations. You can connect up to 5 devices at once and enjoy total privacy wherever you are. What I love about it though (aside from the 30-day moneyback guarantee) is the kill switch. A built-in Kill Switch kicks in to safeguard your information in case your VPN secure connection drops. Hopefully, it's never needed, but I just like the idea of having a kill switch.
CyberGhost VPN
This slick operation offers a one-click solution for your privacy needs offering fantastic value with plans as low as €2 per month if you pay upfront for a long-term subscription. There is also month by month plans available. One subscription can cover and protect up to 7 devices simultaneously and the website is a great experience with an options finder where you can choose what is important to you and they will suggest the right package. So whether you are all about the hidden data or just want to watch some Netflix from home while on the road, this is a great choice.
PureVPN
This service also has around 2,000 servers around the world in 180 countries, with its jurisdiction being Hong Kong. You'll never have to worry about PureVPN logging connection information. Another great thing about it is that the company accepts BitCoin payments. There are even business-level plans if you want something even more than a personal VPN.
So What Is a VPN And How Do I Get One?
What does VPN stand for?
VPN is an abbreviation for a virtual private network. It can be defined as the method that is usually applied so as to add privacy and digital security into the public and private networks, the internet, and Wi-Fi hotspots.
How does a VPN work?
Almost every device can be hacked. It can be a laptop, smartphones, and even tablets, when you are online, someone can steal your information from anywhere in the world if you are not protected.
VPNs provide you with the ability to encrypt your data by going through a provider.
Whether you are connecting to your company's site or a social media website, the information will be encrypted and it will be impossible for a filtering entity or hacker to see which site you are accessing. This provides you with a useful tool if you work in areas where there is sensitive information at risk.
A VPN uses software called tunneling protocol to burrow through the unsecured public internet, which hides all of your sensitive data in an encrypted tunnel along with a dynamic IP (Internet Protocol) address.
Basically, it surrounds your information with a bubble, or tunnel of encryption that hides your online activity is hidden from prying eyes including your ISPs (Internet Service Providers), hackers, neighbors, and anyone else who wants to see, manipulate or steal your important data.
What Does a Virtual Private Network Do for Me?
OK, so you know you know a little more about the dangers and why you should certainly consider using a vpn when traveling, but what exactly will it do for you? Let's break down some of the benefits of using a VPN with your internet connection.
It hides your location
When you use VPNs, then privacy is improved to a very large extent. The reason why you get better privacy with one is the fact that the initial IP address you may have been using is replaced with one that you connect to via VPN provider.
Helps to prevent you from being hacked
The security features that are offered by VPNs are what attract most people. There are lots of methods that one can apply so as to intercept any data traveling to a given network. Firesheep and Wi-Fi spoofing are easy ways applied to hacking any information that is needed.
VPNs use highly advanced encryption protocols and techniques that guarantee tunneling techniques that are secure so as to encapsulate different transfers.
You can pretend to be in a different country
If you Google around you will see that most people are using one to bypass internet restrictions and be able to access services and websites that may be blocked in certain countries like China or The Middle East when they travel.
They are also great for watching Netflix or Disney+ as if you are in your home country. They can even give you access to sports events like football games from your home TV providers such as BBC iPlayer.
You may be living in New York, but you will be able to connect to VPNs to make it look like you are in London and so on. Each service provider offers loads of different gateway cities that you can select from.
You won't be spied on
Your Internet traffic will be obscured from anyone "listening" on the line. Even your ISP or company will have no idea as to what your actual Internet traffic really is. Perfect for using online banking from a different country.
You will be mostly anonymous
Your real IP address will be hidden from the sites you visit, thus offering you anonymity and protecting your personal information while online. But remember, it's never complete anonymity, so don't go doing anything illegal thinking your safe from the law.
You'll be protected in public
Unsecured public Wireless HotSpots and like a gold mine for hackers, they often scout to find new victims and would be at risk without a VPN, especially if using public wifi.
One example of a tool they use is Firesheep, a Firefox plugin and a preferred tool of the wannabe hacker trade, it is extremely easy to use, even by amateur hackers, or "script-kiddies" as they are called in the underground community. A VPN encryption will also keep you safe from the Firesheep attacks.
It will slow your internet connection slightly
When using a VPN you will experience a slight decrease in speed. This is caused by encryption and traffic routing. For example, if you travel to France and you use a VPN server, your traffic will get encrypted, sent from France to the VPN server in USA and from the VPN USA server redirected to its original intended destination. From there the traffic flows via the same route all the way back to you in France… That`s a long trip right?
VPNs will encrypt your data
Another important aspect is the encryption it uses. At this moment SSL VPNs are considered to have the safest encryption. The most popular SSL VPN protocols are SSTP and OpenVPN. Unlike other protocols they use certificates during the authentication process, making a man-in-the-middle hacker attack almost impossible.

VPN Security or virtual private network broadens the assets of the network to encompass the more unrestricted networks, for example, the Internet, using a wide area network (WAN) link or a point-to-point connection, to connect the sites, using encryption and dedicated connections, but, all the time, giving the impression to the user of using a private link.

This facilitates the host computer to receive and send data across networks (public or shared) under the safety, functionality, and executive policies of the private network.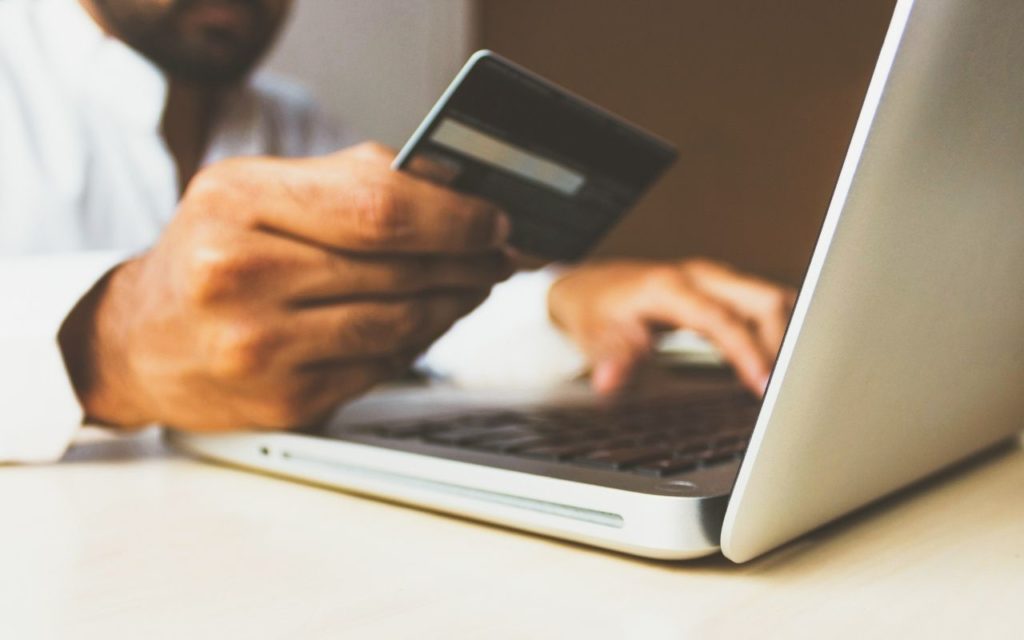 How do I get a VPN?
Due to the increase in online threats, the personal VPN market is growing rapidly which has its benefits and drawbacks. There are more companies than ever to choose to protect you online when you travel, but that doesn't mean they are all good.
Large corporations often get VPNs established through giant technology companies, which supplies the hardware and software, but that is too costly for typical small businesses, medium-sized organizations, and home users.
However, as the digital threat has increased, vpn or security service providers have created much more user-friendly interfaces to make online security available and really easy to set up.
The easiest way to get a VPN for travel is to subscribe to a provider. I have my top recommendations a bit further down, but they are all as simple as subscribing to their service, downloading an application, and logging in.
There are now some amazingly affordable and really user-friendly VPN alternatives that keep sensitive information on business and home computer users secure.
Great VPN providers allow easy one-click solutions that can be used across multiple platforms such as your laptop, phone, and tablet.
Some great examples include NordVPN and Expressvpn. Both of these are as easy as opening up an app, clicking a switch, and boom, you are protected.
Of course, there are also some more advanced settings that we'll come on to in a bit, but overall, they are very easy if you want them to be.
How much does a VPN service cost?
The price VPNs vary depending on your subscription options such as number of devices, usage limit, etc. They are almost always paid for as a monthly or annual subscription and in most cases, one month of services will cost you from $4 to $12 per month. Often you can enjoy big discounts of up to 80% if you buy a long term subscription.
Be sure to keep an eye out for trials on temporary free vpns if you want to check you are able to use the software before you commit. Many also offer a 30-day money-back guarantee.
If you already have virus protection, it would be worth checking that too, often they include limited VPN usage as part of their package.
It is also possible to get free VPN access. While this is OK from time to time, I wouldn't recommend it as a long term, reliable option, especially if you are not too tech-savvy.
My recommendation would be that once you have made your choice, choose the one month option and see how you get on. If you like their service you can continue with them and save money on a long-term subscription. If you don't like them, move on to the next.
How to choose the best VPN for your money
With the number of VPN Providers always increasing, there are some basic criteria your attention must turn to before you choose your VPN Service Provider. Here are 8 things to check before you buy.
Server locations
First of all, take a look at the available server locations and how many countries you can connect through. If you want to mask your IP so you look like you are connecting in the US, be sure the company has multiple US cities available.

The speed of the VPN connection
This is generally boosted by your proximity to the server`s location and is closely related to the Internet speed provided by your ISP. Read some reviews and see what other people have to say about this. It would be quite annoying to wait every time 10 seconds or more for a web page to load. This may easily be the most important aspect of choosing a VPN Provider.

Multiple device support
Many VPNs will package protection for tablets and bot iOS and Android phones as well. They often have an app you can download to get protection on all of your devices. This is a big plus point. It's also worth noting how many simultaneous connections you can have. You may have unlimited device support, but you'll need to know the number of simultaneous connections.

Works where you want it to
If you are getting a VPN because you will be traveling to some more conservative countries with internet restrictions, like China, be sure to research if the service you are considering will work from those countries.

Encryption
AES 256-bit encryption is quickly becoming the standard for premium VPN companies. It is incredibly secure and you should look for this level of security.

The difficulty of the account setup
Some providers make it really easy to set up a VPN. Most just require the installation of an app, agreeing to some pop-up permissions, and turning it on. Trust me when I say it is super easy. However, there are some others that are not easy to follow, especially a free VPN. So before you make your final choice, just make sure you research a little about the set up. All of my recommendations below are super simple to set up.

Bandwidth limit
This refers to the traffic offered. Some services provide 5 to 20GB per month while others offer unlimited bandwidth. If you are a big of P2P, you should be tempted to choose an unlimited one, especially if you will be doing a lot of streaming from sites like Netflix.

Technical support
You will maybe encounter some issues with your connection or a drop from the server and you will need technical assistance. Is the technical support tech-savvy enough to help you? Do they have enough knowledge to solve your issue? Are they prompt, polite, and proactive? Are they easy to contact when traveling abroad? Be sure to research some reviews that mention support.

Price
After you check the criteria above, you can compare the provider`s prices and pick the best one for you. Do not forget: the most expensive is not always the best and it all depends on your needs. Prices generally fluctuate between 5$ and 30$/month.

Customer satisfaction
Finally, you can get help from a VPN Reviews website where you will usually find customer reviews and ratings for each provider.
VPN FAQs
Do I need a VPN when I travel?
No, you don't need a vpn service while traveling abroad, however, if you plan to be using your credit card or accessing your bank account then it is highly recommended that you do have one.
What is the advantage of using a vpn while traveling internationally?
The biggest advantage is privacy protection and security. When you travel to a foreign country that you don't know well, you are unlikely to know where the crime hotspots are or if you are at cyber risk. These days it's so easy for people to steal information over wi fi. Using a vpn allows you to connect without worry while traveling and secures your data, even over public wifi.
Is using a VPN legal?
Yes, it is 100% legal to use a VPN.
Can VPN providers track your activity?
While some internet service providers will know you're using a VPN, your IP address will be changed and your online activity will be encrypted, so you cannot be tracked.
Can police track VPNs?
No . . . but also yes. Police can't track your activity live, but that doesn't mean they can't get your records. Although your data is encrypted, if the police suspect you are up to no good, they can get a court order and track your history. So, basically don't do anything naughty and assume your safe. Well, just don't do anything naughty.
Final thoughts on the best vpn for traveling abroad
Whether you are working for the creation of a new product where a trade secret is of paramount importance or you just do not want anyone to prey on your browsing activities then use a vpn for traveling.
Security is becoming very important and as personal information is more valuable than ever, threats seem to be increasing. VPNs protect your data, stop spies, allow you to be anywhere, and much more.
If you travel a lot, I highly recommend getting yourself protected with a VPN subscription, especially if you spend a lot of time on your laptop in public places and use public access wifi.
I hope you have learned a little something while reading through our VPN for travel guide. While it's not all perfect, there will be a few side-effects of using a VPN, such as speed, it does so much it must be a wise idea.