Ahh, my humble laptop. Without it, or the internet, the modern world would not function nearly as well. From professional travel bloggers to on-site construction workers, many of us rely on them.
However, one of the best things about a travel laptop, the portability, also opens it up to the biggest chance of damage.
As computer users, we are all so tuned into password-protected devices and online security that it is often easy to overlook the real simple stuff such as how to protect your laptop from physical damage. Especially while traveling, it can expose your computer to many risks.
But don't worry, I'm here to help. In this post, I'll be sharing 7 top tips to protect your laptop from damage.
Note – Please know, some of the external links on this page are affiliate links, this means that if you purchase after following one, I make a small commission from the sale at no additional cost to yourself.
1. Invest in a good quality anti-theft backpack
Thieves and pickpockets are common problems in all major cities around the world. Wherever you go, you should always pay extra attention to protect your laptop and other personal belongings from thieves.
A quality bag for your laptop is one of the most important accessories you can invest in.
Good anti-theft laptop bags have a slightly different design from an ordinary backpack with many specialist security features to protect your device and laptop accessories, but the key ones they need are:
An anti-theft lock
Zippers and hidden pockets
Slash proof or cut-resistant material
Locking cables for if you place it on the floor
When compared to a standard backpack, anti-theft models tend to be more expensive. However, in recent years demand has increased significantly so there are more options than ever and the price has come down considerably.
Also, it's worth remembering replacing a stolen laptop will always be more expensive than a decent bag!
Another thing to often overlooked when choosing a laptop bag is that it will be able to protect your laptop from physical damage. Be sure to choose a bag with padding, especially on the bottom as bumps and shocks can damage the hard drive.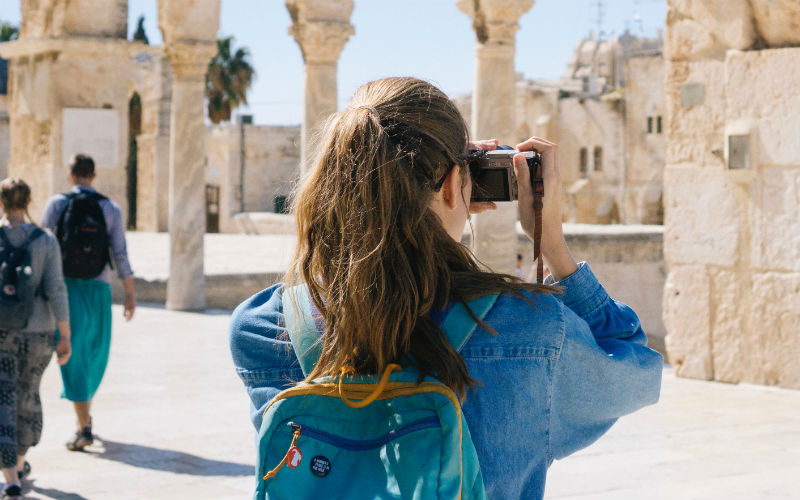 How to protect laptop in backpack
Even though you have your backpack, it is still important to pay attention to a few final thoughts:
Make sure you shut your computer down to protect it from overheating.
Before you close the lid, check there is nothing on the keyboard that may come in contact with the screen.
Unplug all of your cables. I'm a little guilty of this when I'm in a rush, but leaving the power cable in runs the risk of breaking the charging port and you won't be able to get power to your laptop. Damage can also occur to USB devices too, so be sure to check for any errant dongles.
Place your laptop in a sleeve or laptop case for extra padded protection.
Don't overpack your bag. This is how I lost my first (of many) iPad screens. It was sat in a full bag and when I attached it to my bike the twisting force applied by the straps cracked the screen.
Be sure to zip up completely. It is easy for a laptop to slide out of an open bag and fall on the floor, so pay attention.
Be careful when putting your bag on the floor. Again, speaking from experience, the solid thud that you get when you put your bag on the floor and the first bit to hit the concrete is the corner of your laptop is not a pleasant sound.
Most of these points are common sense, but a refresher is always good.
2. Get a laptop sleeve for extra protection
With a brand new laptop, you will certainly want extra protection for your precious device. As mentioned already above, taking your computer on the road can expose it to bumps and bangs.
For this reason, a laptop sleeve is a good idea to provide an extra layer of protection. Just make sure the case is well padded to prevent the paint/laptop surface from being scratched, as well as to provide you with an extra cushion to keep your laptop screen protected.
Place the case with the laptop inside the backpack of your laptop and make sure the case fits perfectly into the laptop compartment.
3. Clean your laptop regularly
While many of us are very good at keeping our laptops clean in the digital environment, it is common to neglect the physical cleaning of your device.
By this, I mean cleaning the screen, keyboard, and all the things you use of a day to day basis. A dirty, dust-ridden laptop can easily overheat and break.
Be sure to regularly perform a physical clean to reduce the risk and keep your computer dust and germ-free.
4. Guard your laptop exteriors with covers or skins
While a sleeve can protect your laptop while moving, a skin or tight case will protect your laptop from physical damage while using. Some even work well as water protection too.
5. Avoid consuming at the same time as working on laptop
While I'm all about working on the road and love a great café office, you'd be wise to try and limit eating or drinking something near a laptop. If something accidentally spills on your laptop, it can be destroyed and shut it down in minutes.
Also, crunchy food can cause dust in the vents of laptops which can get sucked up into the machine via the cooling system and can possibly damage the hard disk.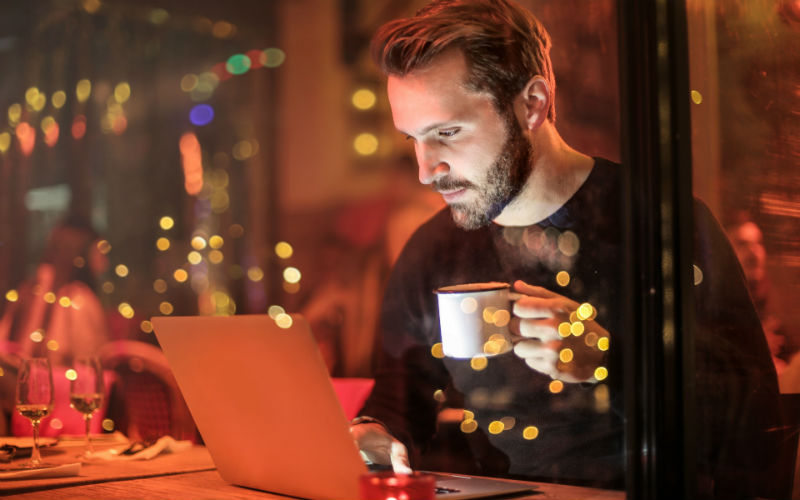 6. Protect your laptop in rainy days
The weather is very unpredictable. If you travel outdoors or by bicycle during the rainy season, you should protect your laptop from the rain. Once it gets wet, your laptop is very likely to get damaged.
There are several ways to protect your laptop on a rainy day:
Use a waterproof laptop backpack (and zip it up properly)
If your backpack is not waterproof, invest in a rain cover. They can be scrunched up really small and stowed ready for when you are caught out by the weather.
If you don't have a waterproof sleeve, put your laptop in a plastic bag before storing it in your backpack.
The most obvious is to use an umbrella
Make sure your laptop is turned off when you travel in the rainy season.
7. Do not twist the cords
Generally, we think that power cords and other cables can twist and bend and they are often the last thing to be shoved in a bag. However, cables are often more delicate than you may think.
The joins where the cable connects with the charging port can easily get worn and striped, quickly becoming dangerous to use. One of the most frustrating things, when you are relying on your computer for working while you are out of the hours, is a malfunctioning power cable.
A good idea is to wrap wires around something to bring them together. This also means they won't be folded so tightly. However, be sure that whatever you are doing this with has no sharp point or edges that could also damage the cable.
One of my all-time favorite purchases is my humble cable organizer. Cheap and does an amazing job.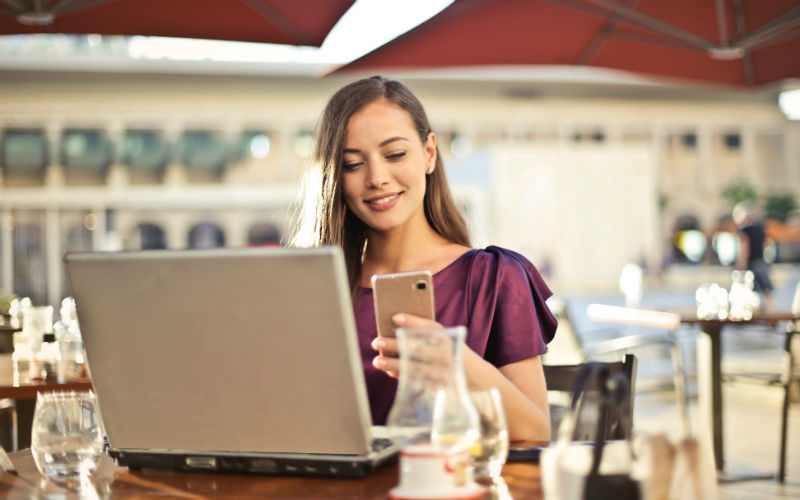 Final thoughts on how to protect your laptop from physical damage
I hope you found something useful in this little post of tips on how to protect your laptop from physical damage. As I mentioned in the intro, it is something I am often guilty of overlooking and have that chill when I hear the thud of my bag hitting the ground too hard.
Something else to bear in mind, always think about store the laptop when you are not using it. Try not to leave it on seats where you can sit on it, especially in a car when the sun could also cook it. Also, try not to leave it on the ground where someone may step on it.
As mentioned way back at the top of this post, it is basically common sense, but every now and again we can do with a refresher.
What about you, do you have any tips to add to this list? Maybe a story of how you once damaged your laptop, please share, let us know in the comments so we can learn from it, or just have a little giggle.
[starbox]